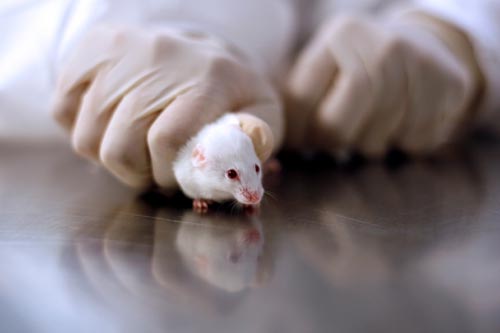 In recent years, the number and scale of food product recalls has significantly increased, compelling the U.S. Senate to pass the Food Safety Modernization Act and consumers to take an increasingly active role in demanding transparency about what is in the food they are consuming.
Consumers now want to know exactly what it is they are eating. But what they may not know is that Genetically Modified Organisms (GMOs) are in as much as 80 percent of processed foods in the U.S. according to the Grocery Manufacturers Association and that we are all, if effect, part of a large experiment because there haven't been long term tests to determine exactly how GMOs will affect our health.
What Are GMOs?
GMOs are organisms that have been created through the gene-splicing techniques of biotechnology which allow DNA from one species to be inserted into another species in a laboratory, creating specific characteristics and new species that do not occur in nature.  For instance, a plant can be engineered to become resistant to a pesticide, or even contain its own pesticides within the plant cells, so that the fields can be sprayed with the chemical and the crops will not die along with weeds.
How to Opt Out of the GMO Experiment
Consumers who don't want their families to be an unwitting part of this big experiment are beginning to seek out foods that do not have GMOs, but because the FDA does not require that companies disclose if they contain GMOs, it can be hard to tell which products have them and which do not.
To help consumers find Non-GMO products, companies like Nature's Path Organic Foods have joined with the Non-GMO Project on the Non-GMO Project Verified Seal, which lets consumers know what products are the best choices in order to avoid genetically modified organisms. The Non-GMO Project Verified Seal means that a product has been produced according to rigorous best practices for GMO avoidance, including testing of risk ingredients.  The program systematically provides for the evaluation of products, ingredients and manufacturing facilities to determine compliance with the Non-GMO Project Standard.
We at Nature's Path were early supporters of the Non-GMO Project and among the first to sign up for the verification program. We believe that taking genes out of one species and putting them into the genes of another is simply not smart, especially if that's what you are planning to feed your child or eat yourself. We want to make it easier for everyone to join us in the control group.
Image via iStock Photo.