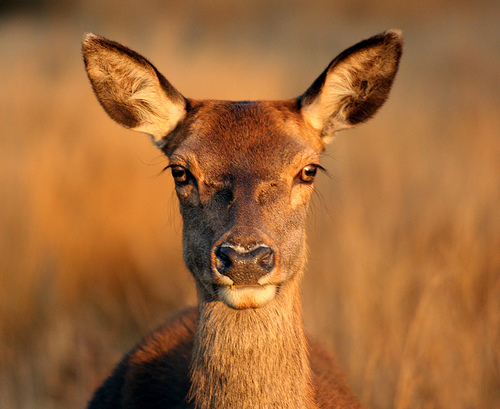 I have a confession to make. Ready? Here we go. My husband hunts deer, and I eat venison. There, I said it.
Why the hesitancy to admit such a thing, you might ask?
Well, when I wrote about venison last year, it stirred up some controversy, especially amongst our vegan readers.
Let me start out by explaining that, although I eat a plant-based, vegan diet about 90% of the time, I classify myself as an omnivore. But I think I'm a pretty conscientious one.
I only eat meat maybe two or three times a month, and that meat comes from animals my husband killed or my farmer friends raised. I also completely avoid industrial eggs or dairy. I eat eggs from happy, pasture raised chickens and I buy cheese from the farmers market.
I was a vegetarian for fifteen years, but I've found that my current plant-based, omnivorous diet best suits my personal health and wellness needs.
Okay, back to the whole deer thing.
For the past three years, I've been considering wild venison a "sustainable meat." After all, deer numbers are at historic highs due to reductions in natural predators and improved food sources (namely agriculture, home gardens, and lawns).
Large deer populations wreak havoc on ecosystems by stripping forests of their native vegetation, eliminating niches for other wildlife, and spreading disease. So I figured eating venison might actually help the environment.
But now I'm starting to question just how sustainable wild venison is.
Although many experts consider sport hunting to be the best hope of controlling deer numbers, in some areas hunting can actually increase deer populations.
For example, here in Missouri, many conservation areas plant vast feed plots to boost deer herds. By supplementing the deer's diet, land managers can keep deer populations way above the size that the forest ecosystem could support. Large deer populations make hunters happy, and happy hunters generate lots of revenue for the state by purchasing deer permits.
This deer-centric approach to managing ecosystems often deflects resources from more pressing ecological concerns such as biological diversity, water quality, and invasive species.
In addition, many conservation areas' hunting regulations still favor shooting bucks, even though the best way to control deer populations is to kill does, or females. Hunting regulations that focus on killing bucks keep deer numbers high.
When land managers try to change regulations to emphasize hunting does, hunters often protest because they favor "trophy-hunting" for bucks.
So if the deer hunting system is set up in such a way where increased popularity of hunting means more deer, and more deer mean more damage to forest ecosystems, is wild venison a sustainable meat?
The answer, I think, depends on where you're hunting. Hunting in places where the land managers' primary goal is to amplify deer numbers via food plots or hunting restrictions is likely less sustainable than getting your meat from areas where land managers want to reduce deer numbers.
Since my husband hunts at a nature preserve where the goal of the annual deer hunt is to restore the health of the forest ecosystem, I think I can eat my venison guilt-free.
What do you think?
Image courtesy of law_keven via a Creative Commons license.