Protein Ninja is the newest book from award-winning chef and prolific cookbook author Terry Hope Romero. She gives us about 100 ways to feed our omnivore friends and finally put THAT question about vegan food to rest.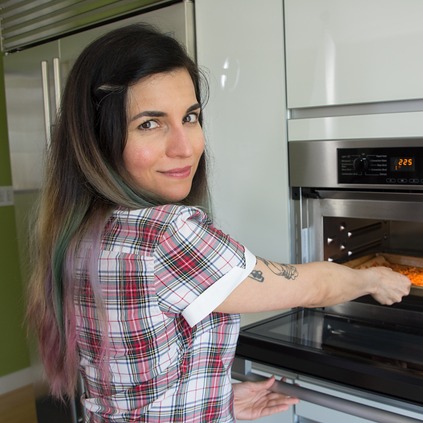 Protein Ninja is Romero's eighth book in 10 years and is a follow up of sorts to Salad Samurai, which she released in 2014.
As Romero writes in Protein Ninja, after writing a whole book about salads she was craving other foods, like baked goods and hearty veggie burgers, flatbreads, and big bowls. And she's shared all her newest recipes with us in this gorgeous, easy to use book.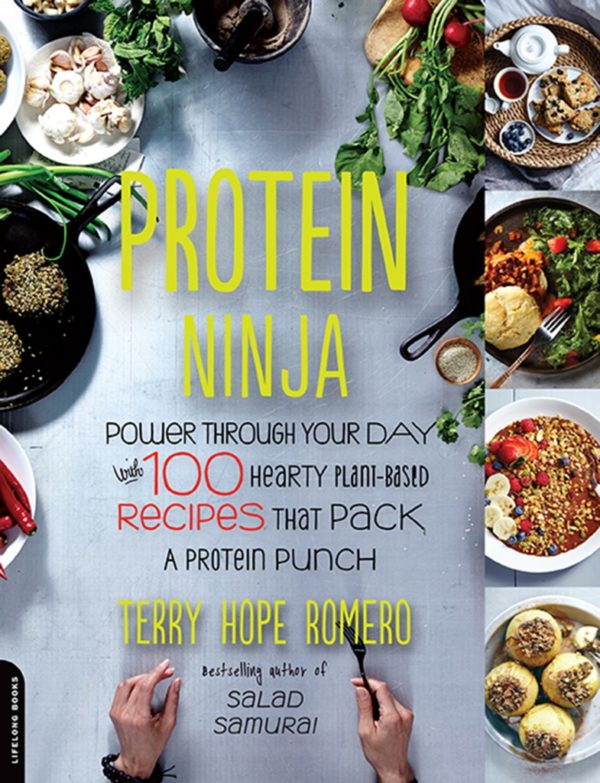 Related: What Ever Happened to the Idea of Protein Combining?
Romero is funny and sharp, and has a great way of bringing foods together that cross boundaries of both culture and flavor. Recipes are accessible, and she offers tips and tricks for each one that make it easy to learn more about the ingredients. Also, she's just damn funny, which makes the book as much bedside reading as kitchen companion.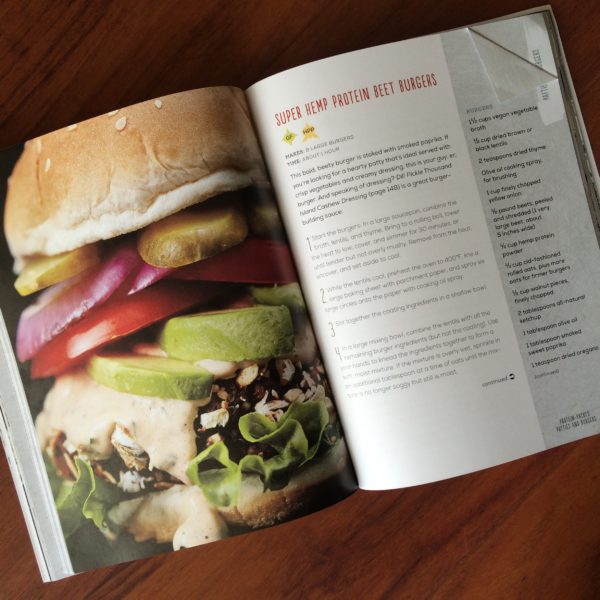 She writes that while she KNOWS where you get your protein, sometimes a little weight lifting or extra exercise makes you want a bit more in your diet. Each of these recipes is crafted with a boost of bonus plant protein from hemp protein powder, brown rice protein powder, or pea protein.
Related: High Protein Granola Recipe
Rather than just dumping these ingredients into recipes, she's carefully matched the protein flavor with the recipe and created awesome boosted baked goods like Cranberry Orange Chocolate Chip Scones and Pumpkin Power Pancakes, along with hearty burgers like Black Bean Hemp Burgers, which I tried and loved. There is also a section of Super Toasts, both savory and sweet to boost everyone's favorite snack beyond PB & J. There are desserts too, featuring sneaky beans and protein powder boosts that make your baked goods work even harder for you!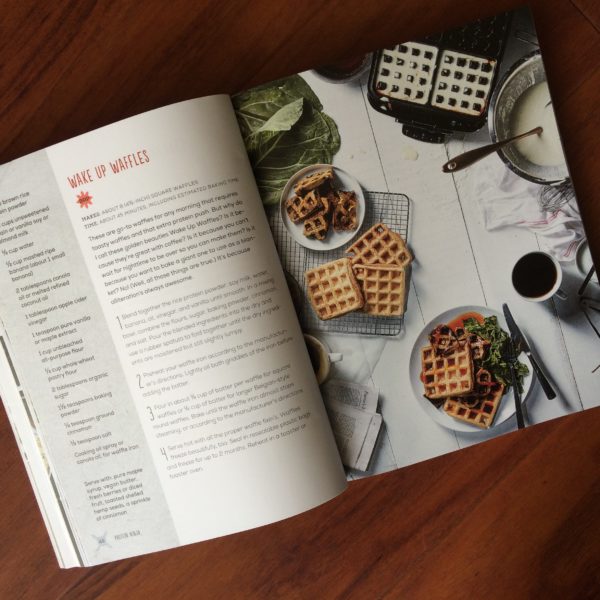 But if you're feeling something lighter (or need to prove to your partner/mom/friends) that salads are not boring piles of soggy lettuce, let Salad Samurai make believers of them all.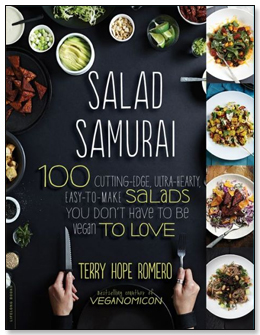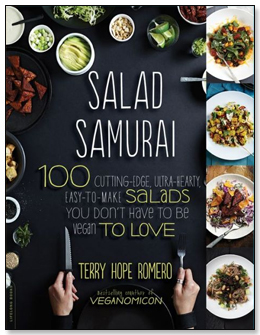 In this book Romero takes salads away from their status as sides and offers more than 100 vibrant, filling entrees made with tempeh, noodles, beans, and grains. There are lots of ways to include salad in your life, whether you're looking for gluten-free, raw-ready options, or recipes that are work-friendly, weeknight-ready, high-protein, and/or loaded with superfoods.
Romero is an excellent solo author, but she is clearly a great partner too. She co-authored many of her early books, like Veganomicon, with equally awesome vegan cooking babe Isa Chandra Moskowitz.
Find Romero and follow her for the good food:
Vegan Latina, her website
Facebook
Instagram
Thanks to Da Capo Press / Lifelong Books for the review copies of both books. All images from Vegan Latina and Terry Hope Romero's Facebook page, except inside cookbook photos, by author.