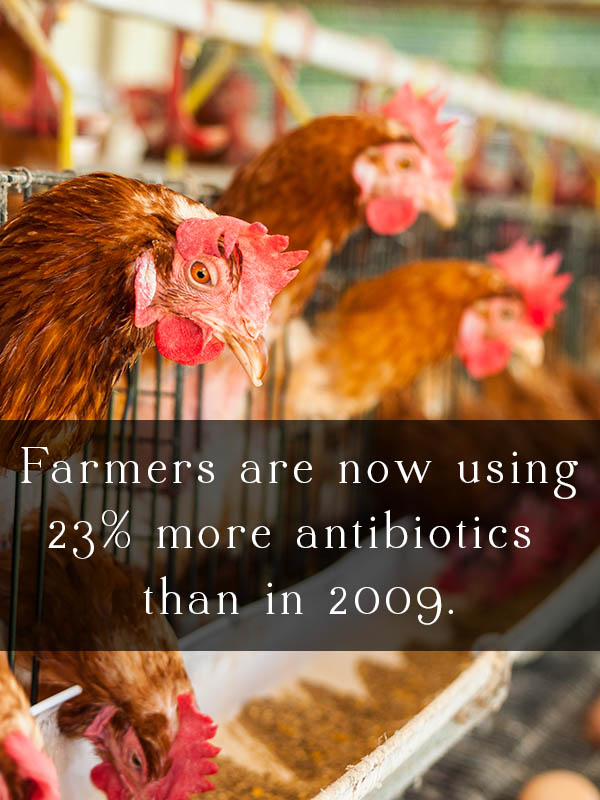 Farm antibiotic use increased yet again in 2014. Farmers are now using 23% more antibiotics than they were in 2009.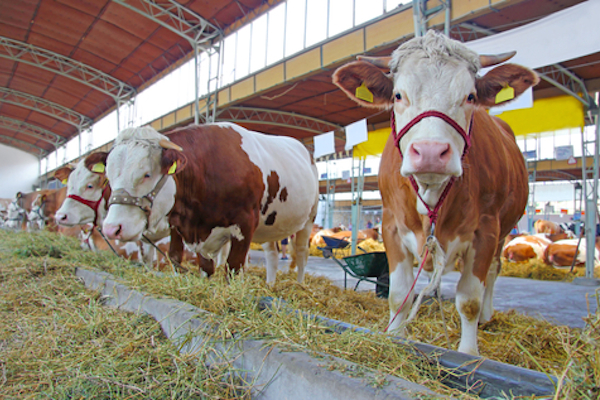 Can large-scale meat production survive without antibiotics use in livestock to accelerate growth and prevent disease? The Dutch are giving it a try.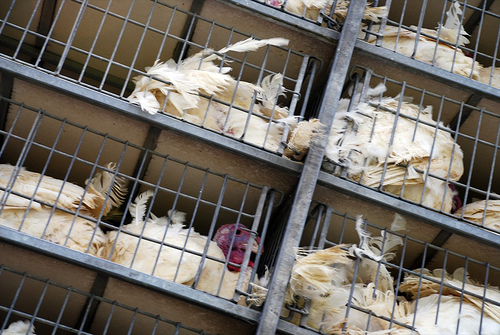 Antibiotics are ubiquitous in factory farming. Thanks to incredibly confined cages and horrific living conditions, animals in factory farms are more prone to infection. On top of that, factory farming facilities often pump animals full of antibiotics because this practice makes them grow larger. Chickens are no exception when it comes to overuse of antibiotics, and new research shows a link between antibiotics in chicken and the superbugs causing bladder infections in humans that are becoming more and more difficult to treat.