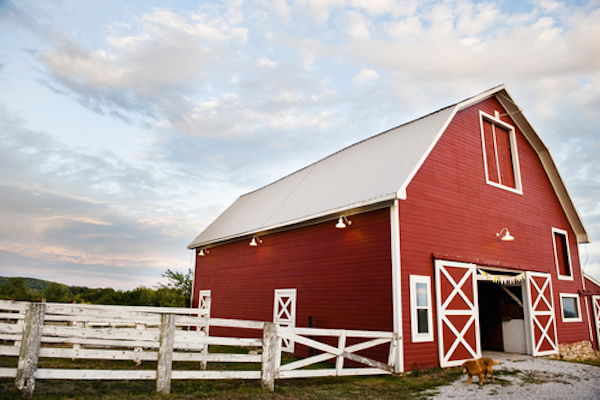 Dreaming of starting a mobile farmers market, raising goats sustainably, or (like me) starting an organic herb farm? Not sure where the money will come from? Turn to a new platform dedicated to crowdfunding sustainable food projects.
Crowdfunding sites — like Kickstarter and Indiegogo — have become a popular method for raising seed money, but Barnraiser is the first that also wants to transform our food system. Founder Eileen Chiarello (wife and business partner of Chef Michael Chiarello) "raised" the site this past April, and it has already paid off for a few entrepreneurs.
Organic farmer Amigo Bob Cantisano raised more than $33,000 to create a one-acre "mother" orchard of heirloom fruit and nut trees from the gold rush-era before they disappear. Tia Harrison and Marissa Guggiana, founders of The Butcher's Guild, raised nearly $13,000 to fund an industry conference — The Future of Meat — in support of good, quality meat and traditional butchery practices. Evan Wiig and Tiffany Nurrenbern met their $15,000 fundraising goal to grow the non-profit Farmers Guild, a community for farmers across California that establishes connections among farmers in search of resources, services, and knowledge. And Becky Striepe just reviewed a new line of savory granola bars that was also supported by the Barnraiser platform.
Ms. Chiarello told Civil Eats: "With Barnraiser, we can build the food system the way we want it to be. There are barriers for innovators, but not always big barriers. I love the idea of a lot of people giving a little money. It's important for us to back the small, medium and large changes together, to help these innovators remake our food system. It doesn't matter whether someone is moving the needle an inch or a mile, but together, we can all create a big wave of change."
She has carefully curated the first dozen or so projects to use the Barnraiser platform and plans to open it to the public soon. She hopes it will support sustainable food pioneers whether they are seeking to create an artisan food product, develop a farm to school program, or self-publish a cookbook.
You might see my organic herb farm campaign up and running soon. Or maybe my artisanal line of vinegars made from local wines. Or my make-your-own-instead-of-buying cookbook. Dang. So many ideas, so little time…
Do you dream of starting a sustainable food project? Tell us about it!
Image Credit: Barn via Shutterstock