Sugar warning labels on drinks significantly reduce the odds that a teen will reach for that sodapop, according to new research.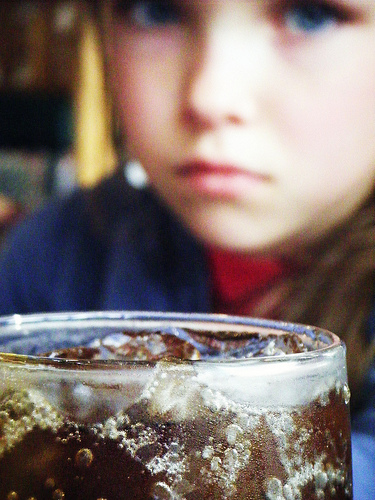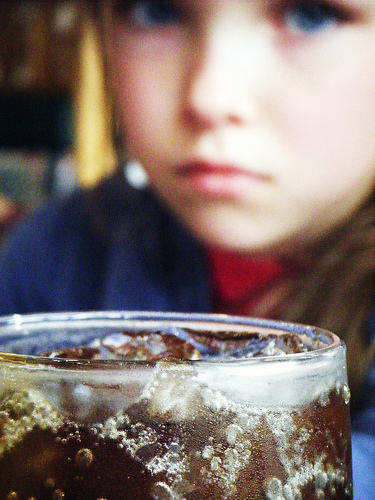 A 12-year study looked at how sugar warning labels impact teens's drink choices and found that teens are 15 percent less likely to reach for a sugary drink if it bears a warning label. The labels laid out health effects of added sugars, like tooth decay, obesity, and type 2 diabetes.
Related: Soda Tax Would Help Americans Gain 4 Pounds Less per Year
Informed teens were less likely to choose sugary drinks, which makes sense. This study came out just months after another study looked at how junk food marketing's impacts kids's food choices. These sugar warning labels are almost the opposite of cute cartoon characters slinging soda and candy.
While targeting soda might seem useless, there is good evidence that kids who drink soda are more at risk for health problems. Study lead author Christina Roberto, PhD, an assistant professor of Medical Ethics & Health Policy at the Perelman School of Medicine at the University of Pennsylvania explained in a press release, "The average teen in the United States consumes at least one sugar-sweetened beverage every day, which could account for more than twice the recommended daily serving of sugar. The rate of sugar consumption in the U.S. is astounding and contributes significantly to obesity, type 2 diabetes, and other dangerous and costly health conditions."
Related: Learning to Live Without Sugar
The researchers believe that these sugar warning labels educate teens on what they're actually choosing when they reach for a bottle of pop. And teens overwhelmingly want to be informed. While 15 percent of participants made different choices when faced with warning labels, a whopping 62 percent said they would support a warning label policy for sugary drinks.
Food marketing campaigns are powerful, and for many kids and teens, that's their main exposure to junk food. This study shows that knowing the consequences of their food choices actually does lead to behavior change. Co-author Eric M. VanEpps, PhD said, "The influence of warning labels on the purchasing intentions of teenagers in this study highlights the need for nutrition information at the point of purchase to help people make healthier choices.
Informed consumers make healthier choices. That's why the soda industry has spent over $100 million since 2009 to stop labeling.
Image Credit: Creative Commons photo via Sarah McDevitt