Sustainable America just launched a new initiative to reduce food waste: I Value Food. It's a movement designed to provide a fresh look at food waste's impact and how we can reduce our food waste footprint.
"Food: We work hard to produce it. So why do we waste it? And what can we do about it? Find out here."
Take a look…
Watch a Cool Video
The video at the top of the page is a well-produced overview of food waste's impact on our planet. Watch it. It'll only take a minute.
Learn More About Waste at Each Meal
Did you know it takes 45 gallons of water to produce one glass of orange juice? The average restaurant meal is 4 times larger than it was in the 1950s? And we throw out more food than plastic or paper? Neither did I. But the folks who developed I Value Food designed an interactive infographic to teach us these and other facts and tips.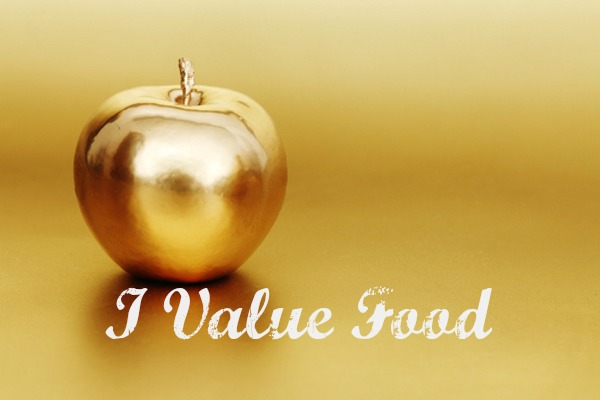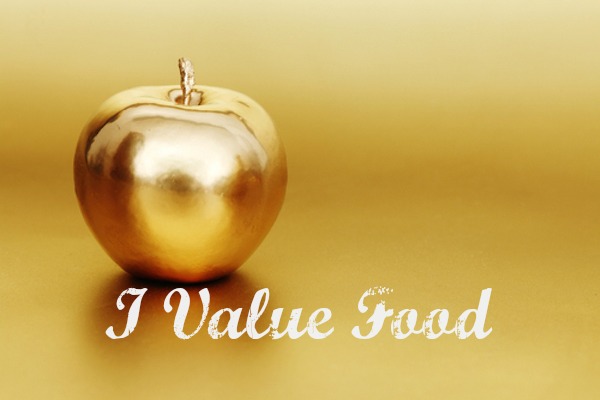 Take a look. It'll only take a minute.
Take a Quiz
The I Value Food quiz is a way to discover your own food waste load based on your shopping, eating, and food storage habits. I learned that my food waste load is medium — I try my best to not waste food, but I can do better.
Take it. One minute. I promise!
Learn How to Reduce Your Food Waste
Peruse the I Value Food page of down-with-food-waste resources. It's my favorite part! A one-stop shop with tips to help you…
This will take more than a minute. But what a great set of information — all in one place!
My Take
I remember when I learned that we waste 40% of the food we produce in America. Taking a morning walk, listening to a podcast interview with Jonathan Bloom. It compelled me to learn more, and I Value Food has just made this easier. And I love that the information is not all bad news — telling us how shockingly awful our food waste really is. It flips the script to help us think of food as a valuable resource, like money or water. We don't waste money, so why do waste so much food?
Thank you, Sustainable America, for caring for our planet and developing this excellent collection of information.
Let's help them make a difference by diving in, wasting less, and spreading the word to friends and family!
Related Stories on the Important Media Network:
Image Credit: Golden Apple via Shutterstock