Try these St. Patrick's Day recipes for hangover fighting foods that will help recover faster from your St. Patty's Day green drink fest!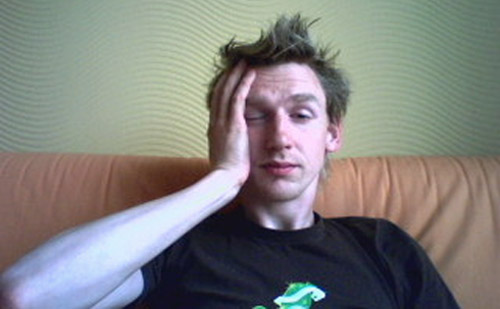 St. Patrick's Day: it's the second drinking holiday of the year (the first is Super bowl Sunday, of course)! We celebrate with wearing green, decorating with four leaf clovers and leprechauns but most of all green colored booze and food. In the spirit of the liquored up day, I compiled a collection of St. Patrick's Day recipes that are yummy treats that also will help prevent or help a hangover.
---
Start your morning with these:
1. IRISH SCONES
* 1 cup white flour
* 4 ounces vegan butter — softened
* 1/4 cup soymilk or soy creamer
* 1/2 teaspoon baking powder
* 1 egg replacer
* 2 ounces sugar
* 2 ounces white raisins
* Walnut halves (optional)
Mix flour and baking powder. Add butter, and blend until the mixture is butter-colored. Add sugar and continue to mix well. Add half the egg replacer and all the milk. Add raisins or some nuts, if desired, mixing well to make a sticky dough. Turn dough onto floured board and knead for at least 5 minutes or longer. Cut dough into rounds and place on greased baking sheet or hot frying pan. Brush tops of scones with remainder of the egg replacer. Place walnut halves on top, if desired. Bake at 350 to 375 degrees for about 15 to 20 minutes, or until brown. If preparing over an open fire, heat frying pan till very hot . Place scones in pan and cook for 7 to 8 minutes. Turn and cook for another 7 to 8 minutes.
---
To chow on before your big night out so that you fill up on some tasty starches. Starches slow down alcohol absorption ; ) This is also good to fight off your bludgeoning headache the morning after!:
2. IRISH POTATO SOUP
* 9 potatoes, peeled and diced
* 6 stalks of celery, sliced
* 4 large carrots, sliced
* 2 small onions, chopped
* 3 cups water
* 2 teaspoons salt
* 3 better then chicken bullion cubes (or any vegan chicken bullion brand you like), dissolved in 1/2 cup boiling water
* 6 cups unsweetened soymilk
* 1/2 cup flour
* 1 stick of vegan butter
Combine the potatoes, celery, carrots, onion, water, and seasonings in a large pan. Bring to a boil. Cover and cook until tender, about 30 minutes. Combine a small amount of milk and flour until smooth. Add this mixture and the rest of milk to the potato mixture. Stir in the butter. Cook and stir over medium heat until the soup thickens.
Image Credit: Creative Commons photo by toms
---
For a sweet treat at your festivities or to bring to a party. Again, the potatoes help with alcohol absorption:
3. ST. PATRICK'S POTATO AND APPLE PUDDING
* 2 tablespoons vegan butter
* 8 oz self-raising flour
* 6 oz freshly mashed potatoes
* 4 tablespoons soymilk
* 5 medium cooking apples
* Brown sugar
* Whole cloves
* Juice of 1/2 lemon
* 3 tablespoons cider
Mix the butter into the hot mashed potatoes, add a good pinch of salt, and the flour, and mix well, then add enough milk to make a soft, slack dough. Roll out and line a 1-qt bowl with some of it, reserving enough for the lid. Fill with the apples, peeled and cored and finely sliced, and sweeten to taste with sugar. Add 2 whole cloves, the lemon juice and the cider (or water), taking care not to make it too wet. Dampen the pastry edges, lay the lid on and press down. Cover with foil and secure well. Steam, or cook set in boiling water up to the rim, for 2 – 2 1/2 hours. Serve cut in wedges with vegan whipped cream and/or vegan ice cream.
---
But of course, drinking is fun on St. Patrick's Day so be sure to check out these libations!:
4. SHAMROCK SMOOTHIE
* 2 oz Melon Vodka
* 1/2 oz triple sec
* Splash of orange curaçao
* juice of 2 limes
Blend ingredients with 3/4 cup ice in a blender and serve in frosty mug!
---
5. VEGAN IRISH CREAM
(add it to coffee or any creamy cocktail!!)
* 1 can of coconut milk
* 2 tbls brown sugar
* 2 tbls choc syrup
* 2 tsp vanilla essence
* 3/4 cup of whiskey
Mix thoroughly do not froth. Keep refrigerated in a dark bottle.
Have a "Super" fun and "Super" safe (and hopefully hangover free) St. Paddy's day!!
For more information, visit www.healthyvoyager.com
Image Credit: Creative Commons photo by funadium