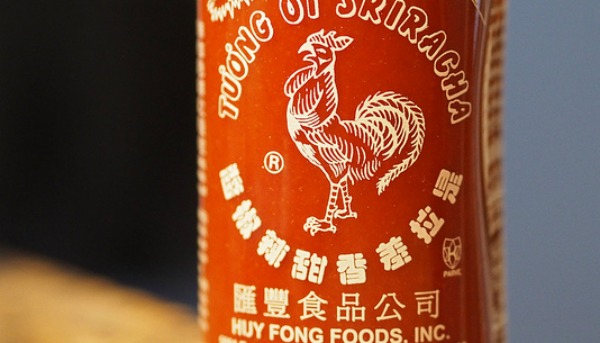 Man, Huy Fong Foods can not catch a break! A Department of Public Health decision may cause a Sriracha shortage until mid-January.
Back in November the Irwindale, California factory faced shutdown when residents sued, complaining that emissions from the chili-crushing were noxious, especially to children and people with asthma. The initial ruling kept the factory open, but Irwindale persisted and a judge shut the factory down.
You would think a shutdown would be the cause of the Sriracha shortage, but Huy Fong Foods actually had completed its chili-crushing for the year – the cause of the emissions – and they were allowed to mix their sauce since it didn't impact air quality.
So what's causing the potential Sriracha shortage? The California Department of Public Health has new rules about microbial screenings, and in order to comply, the factory won't be able to ship anything it's bottled until mid-January, after it can be inspected.
Sriracha Shortage: How long will it last?
Huy Fong Foods will be able to start shipping its hot sauce again in January, but there's also the question of the judge's ruling. They can produce sauce for this year, since chili-grinding season is over, but what about next year? According to ABC News:
The judge decreed that the factory must halt production of "anything that causes odors" in the Irwindale factory — a move that could endanger next year's stock of the popular hot sauce.
That means that the current Sriracha shortage is going to be short-term, but the company is going to need a long-term solution before chili-grinding season next year in order to avoid another Sriracha shortage.
Are you having trouble finding Sriracha sauce at the store? Here are a couple of homemade chili sauces to tide you over until Huy Fong Foods is shipping again:
Green Sriracha – It's a little different in color, but this green hot pepper sauce is simple to make and has a lot of the same flavors as Sriracha.
How to Make Sriracha Sauce from Scratch – This recipe from Serious Eats is the business.
Homemade Kim Chi – If you want to branch out a bit, kim chi adds some nice heat to a dish plus some good bacteria for your gut. Just spoon a little on right before serving.
Image Credit: Creative Commons photo by Austin Kirk