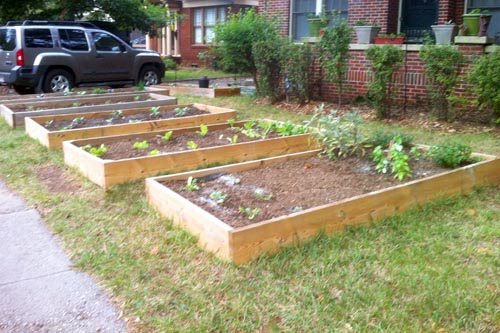 We've talked before about communities coming down on residents for growing veggies in the front yard instead of more traditionally "ornamental" plants. In fact, our sister site Insteading recently reported on folks in L.A. fighting an ordinance that requires a $400 permit to plant a food garden!
With all of the bad news about growing your own food, I thought it might be refreshing to share one example of a front yard garden that's not having problems with the law. The garden pictured above is in Oakhurst, a community just east of Atlanta, GA. Please excuse the not-so-stellar picture. I took this with my camera phone while out on an early morning run. It really doesn't do Oakhurst or the garden justice – both are very lovely!
Have you guys run across any front yard gardens going off without a hitch? Let's keep the positive energy going in the comments!