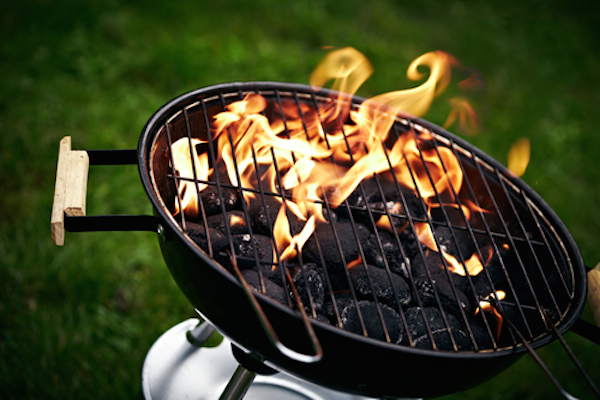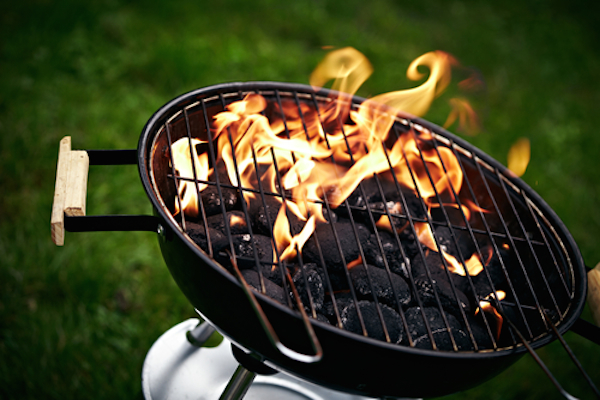 In Texas, we revere our pitmasters — those crusty, smoke-covered souls who lovingly tend meat as it cooks low and slow over wood-fired pits. We admire them not only for the tender, juicy treasures they produce, but also for the soul they pour into the final butcher paper-lined, mouthwatering plates they put before us.
And we know — as do barbecue enthusiasts around the world — that the best pitmasters cook with soul — and that the souls of all the pitmasters that came before are also at work. Techniques, pits, and tales of barbecues past have been shared for generations, making barbecue a truly interesting culinary tradition — regardless of the regional variation you call 'cue. That's what makes a piece of charred, smoked meat heavenly.
Can I get an "Amen!"?
If you — like me — delight in cooking over fire; if your mouth waters at the sight of a pulled pork sandwich dripping with peppery, tomatoey barbecue sauce; and if you wish you could bottle the the smell of burning charcoal and mesquite smoke, you may be interested in these six opportunities to learn from some of the planet's best pitmasters.
Video Interlude: The Science of Barbecue
Watch this 7-minute video from National Public Radio (NPR) to hear from one of Texas' top pitmasters — Aaron Franklin, owner of Franklin Barbecue in Austin, Texas. He talks with Daniel Vaughn (barbecue editor of Texas Monthly) about what barbecue means to him, the Central Texas style of cooking over live fire, and the art and science of getting it right. Between Aaron's pearls of wisdom, NPR intersperses brief clips of scientist Joel Hansen explaining the science involved in cooking meat low and slow to its ultimate perfection. Franklin Barbecue was declared the best barbecue in America in 2010 by Bon Appetít. The lines are always long. And they've sold out of their brisket every day they've been open (by noon if the rumors are true).
A Free Online ChefSteps Course on 'Cue
ChefSteps is a site where serious culinary wannabes can learn from serious culinary experts who freely share recipes, cooking techniques, and the science behind what they do online. They've just launched an information-packed barbecue class with 21 videos covering all things smoky — recipes for meat, rubs, sauces, and sides along with a wood selection guide, "barbecue geekery" facts, and reading recommendations. I haven't been through the entire course yet, but I can't wait. While you're checking it out, roam around the site to see what other lessons you can learn from this cool group.
Smoking Meat on TV: Man Fire Food
Grilling and smoking meat, seafood, and — well practically anything — is what Cooking Channel's show Man Fire Food is all about. Watch chef Roger Mooking as he visits people who cook with fire in some interesting and bizarre ways — commonly on devices they've constructed themselves from sheet metal, chains, and pipes. (Welding goggles, please.) From a spinning chicken roaster that cooks more than a dozen whole chickens at once to a custom-built shed equipped to smoke an entire pig, this is a really inspiring show for those who like to cook with live fire. Plus Roger cracks himself up. I love that.
Eat Good 'Cue for a Good Cause: Texas Barbecue Week
If you live in Texas or just want to visit for some tasty BBQ, we're celebrating Texas Barbecue Week 2014 from July 13th to the 19th. This is the second year that restaurants (aka "joints") can sign up to create and sell a "Texas Barbecue Week Plate" with proceeds benefiting Foodways Texas, an organization with a mission is to "preserve, promote, and celebrate the diverse food cultures of Texas." Last year, 50 restaurants participated, and they (along with the satisfied eaters of some mighty fine grub) helped raise $10,000 to preserve Texas food traditions.
For the Truly Serious: Camp Brisket at Texas A&M University
For a hands-on learning experience, register for winter camp — Camp Brisket. On January 9th and 10th, 2015, you can spend time with professors from Texas A&M's Meat Science Section and pitmasters from across the state of Texas to learn about "that quintessential Texas smoked meat, the humble brisket." Proceeds from this event also benefit Foodways Texas, and tickets go on sale August 14, 2014 for members ($495 a head) and one week later for non-members ($550 a head). It's a bit pricey but very popular so buy your tickets early. This could be the Christmas gift your significant other doesn't even know they want.
…And a Few Books You Might Like
My husband and I adore smoking meat. We've got two charcoal grills/smokers in our tiny backyard and two more we take on the road. We've got about a dozen cookbooks dedicated to the craft. Three of my favorites (which I gave to Jon as gifts so I could justify their purchase): Smoke: New Firewood Cooking by fellow Texan Tim Byres, Charred & Scruffed by Adam Perry Lang, and the recently published Taming the Feast by Ben Ford (who I've read happens to be Harrison Ford's offspring).
I know this list is very Texas-centric. What can I say? It's my hood. So take a moment to tell us about events and classes in your area. What are your favorite BBQ-inspired books? How many grills do you own? What's your favorite thing to grill? Gotta' go light some coals.
Image Credit: BBQ Grill via Shutterstock