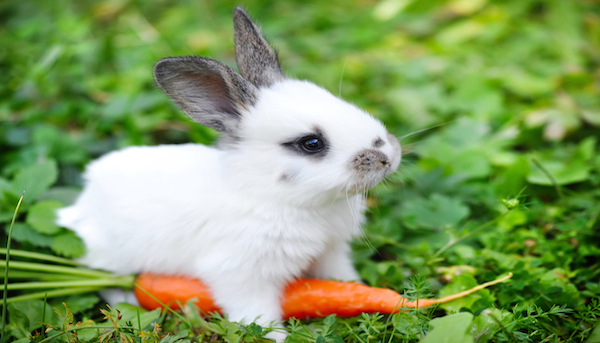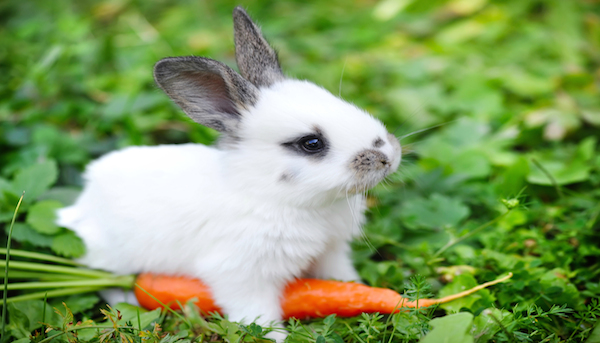 Bunny rabbits are so cute, soft, cuddly…delicious? That's apparently what Whole Foods customers think —and the chain has begun selling rabbit meat. The move has brought with it a slew of protests at select Whole Foods locations, reports WTVR, the Richmond, VA-based CBS affiliate.
Do Whole Foods Customers Want to Eat Rabbit Meat?
While rabbit meat isn't going to be sold at every Whole Foods location (yet), stores throughout some of its busiest regions in the Mid Atlantic, Northeast and Northern California, will all be offering rabbit meat to customers. And nonprofit House Rabbit Society, an international animal welfare organization, isn't happy about it.
"Nationwide protests were staged this weekend in response to the Whole Foods Market decision to sell rabbit meat in select stores. Some people say eating a rabbit is like eating a pet," reports WTVR.
In a statement released by Whole Foods, the company says the rabbit meat will be meet the strict animal welfare standards already in place for all of its other animal products. "Whole Foods Market is sensitive to the companion animal issue and we understand this product won't appeal to everyone," Spokeswoman Katie Malloy told WTVR. "However, for those customers who have been asking us to carry rabbit, it's our job to make sure we offer the highest-quality product from responsible sources. A number of shoppers have been asking Whole Foods Market to carry rabbit for years but conventional raising practices do not meet our rigorous animal welfare standards."
Rabbit meat has become popular among urban farming operations as rabbits are animals that can easily be raised in small yards or gardens. But critics of the practice fear factory farming conditions similar to those in the production of other animal products, which come with not only ethical welfare issues, but environmental concerns as well. Rabbit meat also elicits a reaction similar to that of veal, which Whole Foods is currently selling from 'humane' veal ranchers. Yes, rabbits and baby cows qualify as meat options, technically, but is that really what Whole Foods' customers want? Only time will tell if bunnies have as much salability as carrots.
Rabbit image via Shutterstock