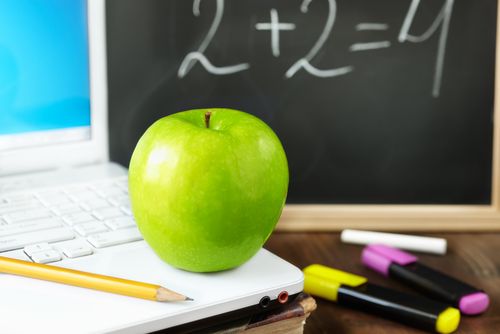 School lunch matters.  It seems obvious enough, but sometimes it helps to remind ourselves of the importance of school nutrition with some solid numbers. 
The infographic below from Andrea Curtis, author of What's for Lunch?, brings out some excellent points.
Readers of this blog probably won't be surprised that children who eat lunch at school are healthier and are able to focus on their studies better.  In many countries, subsidized school lunches are instrumental in getting poorer families to send their children to school.  The free lunch enables the family to spend money on other essentials.
One thing on this infographic that really surprised me is that Rome, Italy sources 26% of the food in school lunches locally.  67.5% of the food in Rome's school lunches is organic.  Wow!
The infographic is put together by Andrea Curtis.  Her latest book What's for Lunch?
is aimed at kids 9-12 and talks about different lunches in schools around the world.

Brought to you by Andrea Curtis
Apple photo via Shutterstock