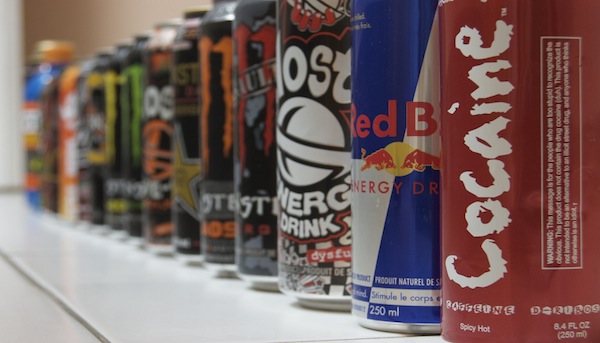 What does "Generally Recognized as Safe" mean? Not a whole lot, according to some food safety advocates.
"Generally recognized as safe" (GRAS) is a distinction the FDA gives to certain food products as criteria for  allowing them into our processed foods. The other two ways ingredients wind up in our food is as a food additive or as an exception to food regulations. But some advocacy groups are now questioning the definition of "Generally Recognized as Safe" and the ingredients allowed under that umbrella.
Food Safety News reports that groups including The Pew Charitable Trusts and the Natural Resources Defense Council (NRDC) are aiming to reform the regulatory process that includes GRAS processes.
 "This system is fundamentally broken,"
said Tom Neltner, an expert on the GRAS process with Pew and now NRDC.
Pew is suggesting that the FDA update its science on substances allowed under GRAS and require companies "to submit GRAS notifications, and implement a systematic review process for existing GRAS substances," reports Food Safety News.
"When a company hires people, whether consultants or employees, who make the safety decisions, then it's a conflict of interest," says Nelter. Not that companies would be intentionally deceiving the public or regulatory agencies and putting dangerous substances on the market, but he says there may be inherent bias about whether or not substances under the Generally Recognized as Safe umbrella are actually safe.
"Where you have both a lot of professional judgment and conflicts of interests, now you have a recipe for a problem, for bad decisions," explains Neltner. "If you had wonderful data — if all these chemicals were robustly studied — then there is less room for professional judgment. But that's not the case with GRAS."
Robert McQuate, CEO of GRAS Associates, LLC told Food Safety News that the GRAS process doesn't expose Americans to dangerous ingredients, and the FDA is constantly reviewing ingredients, particularly those that are controversial. "If FDA sees that there is an issue that adversely affects public health, even if [the substance] has previously enjoyed GRAS status, FDA does have the authority and capability to make changes," he says.
FDA has reopened comments on the 1997 proposed GRAS rule, which outlines the GRAS program currently used by manufacturers, notes Food Safety News, "But FDA is not likely to make any changes or issue a final rule in the very near future. According to an FDA spokeswoman, FDA is aware of calls to finalize the proposed rule, but the agency is working on other priorities, including implementation of the Food Safety Modernization Act (FSMA) and nutrition-related activities."
Image: simon le nippon