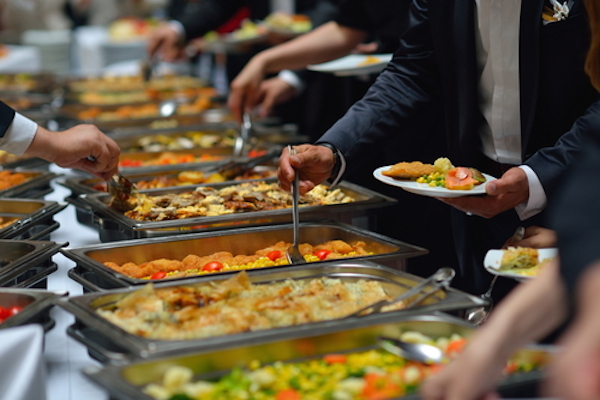 We're fans of the show Restaurant Impossible, where chef Robert Irvine and his team make over menus and decor to help save failing restaurants. Too often, the kitchen is a horrifying mess. Rampant cross-contamination. Unsafe food temperatures. Even roaches and rats.
Thank heavens for restaurant inspections. But when's the last time you checked the inspection scores for your favorite restaurant?
Trained chef, Matthew Eierman and his team want to make results of restaurant inspections easy-to-find on your mobile device. So they created HDScores, a mobile app that aggregates health inspection scores for you to consume on your iPhone. (Android version coming soon.)
HDScores doesn't just report the results of restaurant inspections. It contains its own algorithm that evaluates violations and places higher emphasis on those that cause foodborne illness – like cross-contamination and unsafe holding temperatures. An establishment could score an A on its restaurant inspections but earn only 75% on HDScores if it has a history of violations with the potential to sicken its patrons. Very clever.
HDScores wants to democratize health department inspection data on scale. Our goal is to create the world's largest health inspection report database and make this data available in an easy to read, search and understand format for concerned consumers.
Today, the app covers about 500,000 of the 1.5 million establishments subject to restaurant inspections. More data is coming soon, and the app will eventually house scores for about half of all restaurants. The biggest problem with populating the app is the lack of digital information in many areas where restaurant inspections are still tracked on paper.
With frequent reports of people getting sick after dining out, it's great to see someone trying to get this valuable – and potentially life-saving – information into the hands of consumers.
For more information, check out the HDScores website and this recent article from Food Safety News.
Image Credit: Buffet via Shutterstock