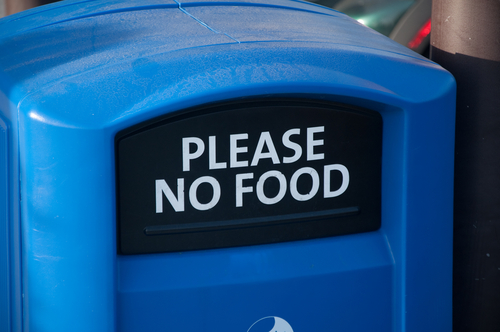 We're all about reducing food waste around here, and along with solid strategies to waste less food in your day to day, it's always nice to have handy tools when you're trying to make a positive lifestyle change.
That's where the Fraunhofer Institute in Germany comes in. Scientists there are working on a smart phone app to help consumers reduce our food waste by helping us choose the freshest food on the shelf. According to our sister site, sustainablog, the app would:
…eliminate even more of that food waste by making every consumer a quality tester. They're developing a miniature spectrometer which could attach to your smart phone and tell you at the point of sale how ripe that fruit or vegetable is (or, for that matter, how good a piece meat is). No more tapping an apple or tomato: just scan it with your phone to "assess starch, protein, water, and fat content…"
The app is a few years from being available.
What do you guys think? It sounds like the app won't help reduce food waste overall — that old produce is just going to rot in the store or in someone else's crisper — but at least it could mean less food going bad in your kitchen, which means saving money.
Image Credit: Food Waste photo via Shutterstock