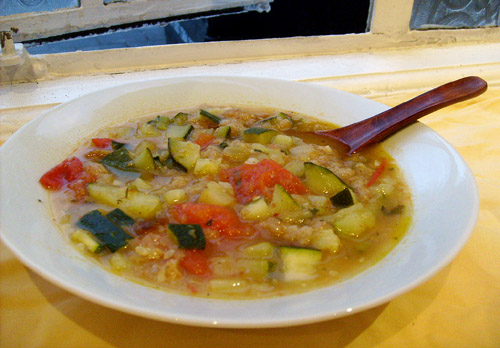 Goodness gracious, this has been a crazy winter! Things have warmed up a bit around here, but we're still craving steamy soups and stews to keep us toasty from the inside out.
Often, folks associate a vegan diet with light, salad-based meals. Not that I'm dissing on salad – sometimes there's nothing better than a big bowl of raw veggies topped with tasty dressing. At this time of year, though, when you can't feel your toes and fingers, something with a little more substance is in order. Here are some great vegan recipes to get you going!

What are your favorite veggie recipes for keeping toasty when a cold front rolls through?