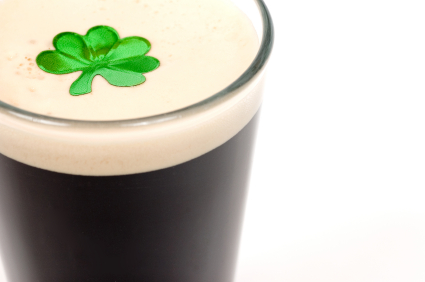 Happy St. Paddy's Day! We celebrated in the studio by talking about green beer . . . not the color silly, sustainably brewed beer! We had fun with our Sleeping Naked is Green segment talking about good reasons to use recycled toilet paper and paper towels. Our first Getting Local with the Green Divas segment with the Daily Record's Grassroots editor Meghan Van Dyke was a nice discussion about local food systems.
Our feature interview was with our favorite green car dude, John Voelcker, Sr. editor of GreenCarReports.com. He answered a listener's question about what to buy for best value and efficiency if you had $15k to spend on a car. Also, talked about another question regarding RVs. Always discussion on latest in electric vehicles and biodiesel.
The Sleeping Naked is Green
Buy Only Recycled Toilet Paper & Paper Towels
We talked about the environmental impact of toilet paper and paper towels, some specific details relating to our addiction to 'fluffy' soft toilet paper and tissues and how it takes virgin wood to create the fluff, but you can get regular toilet paper without using ANY virgin wood – from all recycled paper products. There were a couple of other good ideas. Please visit our post from this show to see the details or listen to the 5-minute podcast!
Gettin Local with the Green Divas: Wherever You Are!
We launched this new segment about living local, which is sponsored by the Daily Record's Grassroots section. While we talk about what's going on in our local region, our goal is to highlight ideas that can be shared in any and all communities. This week's topic was local food systems.
About Sustainable Brew
Green Diva Lisa did a nice segment and post on the real green beer – sustainably brewed beer – in honor of St. Patrick's Day. Did you know that Americans drink 50 billion pints of beer a year? If all that beer came out of cans and you set one can on top of the other, it would reach the moon, 20 times. But more importantly, most of the 6 million pounds of grain used for beer making is laden with pesticides, not to mention how much water it takes to brew beer.
Because of their connection to community, micro-breweries are successfully leading the charge in gentler brewing methods. But the big boys are in the game to, for instance Anheuser-busch is partnering with Blue Marble Bio to make shaving creams and soaps out of brewing waste.
Please visit GD Lisa's post for more information and lots of links and lists to find a sustainable brew.
Why We Should Care
[youtube http://www.youtube.com/watch?v=8zrQMwZpmu8]
Please join us in being part of the solution! Visit our Why Should We Care Campaign page and enjoy our silly short video, donate and share (and get some awesome goodies when you do)!
Meanwhile, we are busy lining up some interesting high-profile folks, who are passionate about a variety of causes that help to make this a better world, for this ongoing feature on the radio show. Look forward to hearing from Fran Drescher, Frederique and Carol Alt – all beautiful, passionate women using their power of celebrity and success for good – in the coming few weeks! More fun surprise guests for this segment soon to be announced!
You can listen to the entire show or download the podcast from here.
Please visit Green Divas website for LOTS of relevant links & resources from the show.