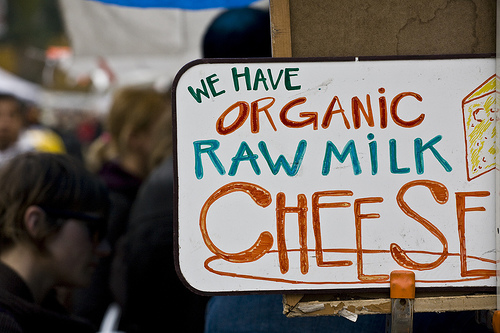 Officers in unmarked vehicles arrested James Stewart – owner of Rawsome Foods, a raw food buying club – last week.
On July 26, Stewart was arrested by bond bailsmen, and a passerby caught the arrest on tape:
http://www.youtube.com/watch?v=UYTP9C7jtrI
So, why were bond bailsmen after Stewart? He was out on bail for charges of illegally selling raw milk in Los Angeles County and for illegally raising money for Sharon Palmer's Healthy Family Farms in Ventura County. He failed to show for both court appearances, which is when the bailsmen got involved.
This isn't the first time Rawsome Foods has had run ins with the law. In August 2010 the Los Angeles County Health Department and local law enforcement conducted an armed raid on the co-op, and just a year later authorities once again raided Rawsome with guns drawn.
While some of the charges are raw milk-related, this arrest is about failure to appear in court. According to The Complete Patient, Stewart also skipped his court appearance for failing to pay state income taxes.
Image Credit: Creative Commons photo via niznoz