Have you been harvesting rainwater for your garden? An emerging trend in the beer world may just be using harvested water to create rainwater beer.
A few handfuls of craft breweries in Portland, Oregon are going to be having a brew-off next month. But what makes this beer competition special isn't just the awesome microbrews. These Oregon breweries are creating rainwater beer, using residential harvested rainwater.
It takes about five liters of water to produce a single liter of beer, so repurposing rainwater in the brewing process is about more than just a hipster trend. It's about water security.
Portland isn't the only town where rainwater beer is a thing. Jester King brewery in Austin, Texas announced that they'll be using rooftop collection to gather around 10,000 gallons of water per year for their brewery.
Unfortunately, not all cities are embracing rainwater beer. Yet.
Here in Atlanta, Five Seasons Brewing was way ahead of its time – they began producing rainwater beer back in 2009. I was so excited to try their new brew, but the day that I made it out there, they'd run out. It was a best seller, and it was conserving water in the midst of a crushing drought here in north Georgia. Unfortunately, not long after they launched their rainwater brew, regulators shut it down.
Maybe now that rainwater beer is becoming more mainstream, I can finally have that sweet, sweet pint that I missed out on six years ago?
Of course, brewing with rainwater isn't the only way that breweries are cutting their water footprints.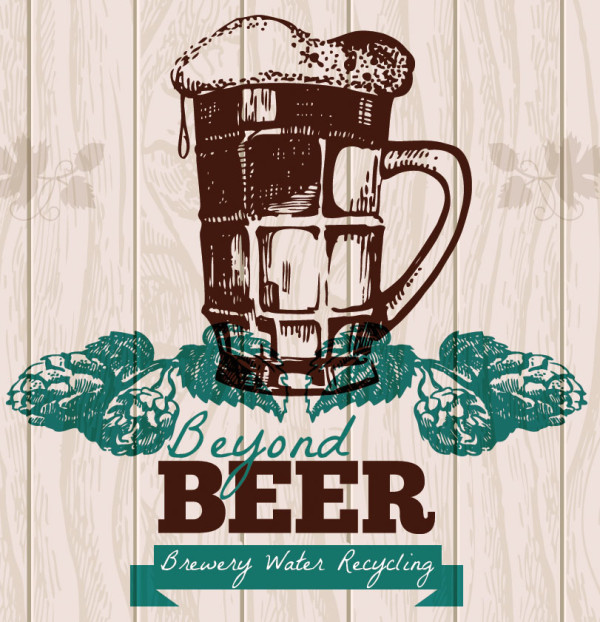 Beyond Rainwater Beer
Five Seasons may not be brewing rainwater beer anymore, but they have strong corporate responsibility policies. They're especially big on sourcing from local farms and giving those farms their spent grains for compost. Both of those efforts conserve water indirectly.
Ecopreneurist reported last spring on a new water to energy system that breweries can use to cut costs and conserve: "The company's onsite power generation units use natural gas (or biogas) to power a turbine to produce electricity (avoiding grid blackouts), to provide free hot water from the exhaust heat, and to treat and recycle wastewater, potentially reducing the costs of electricity, heating, and cooling by over 50%."
Other breweries are using lower-tech solutions to conserve water. Full Sail brewery is saving around three million gallons per year just by letting employees work four 10-hour days instead of five eight-hour days.
Much of the water used in the brewing process doesn't go into the beer itself. It's used to cool the hot wort and clean the brewing tanks. At Block 15 in Corvails, Oregon, they catch and store excess water and reuse it in the cooling process on the next brewing day. They also use a closed-loop system to clean their tanks – treating the water and using it again.
It takes a lot of water to produce a glass of beer, but from rainwater beer to other water reclamation efforts, breweries are doing a lot to reduce their water footprints. Do you know of a local brewery producing rainwater beer or otherwise reusing water? I'd love to hear about it in the comments!
Image Credits: graphics via Shutterstock.