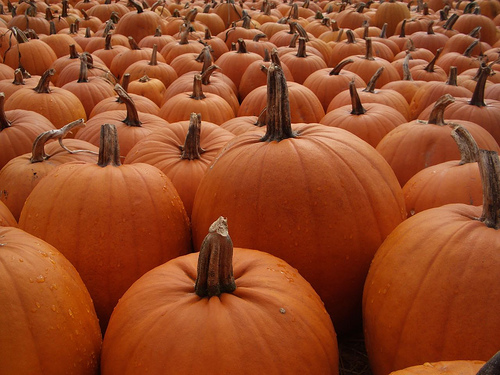 I truly enjoy my daily green smoothie. Now that it is full fledged autumn, I am pleased to bring you a pumpkin green smoothie. The color may not be as fantastic as a typical green smoothie, but I assure you the taste is worth it. Test it out, and let me know what you think. As always, use spices to taste. You can always add more, but you can never take them out!
What's in it for You?
Pumpkin doesn't just add great taste and texture to smoothies, it's got great nutritional benefits! The 1/2 cup canned pumpkin in the smoothie recipe below has about 4 grams of fiber and 2 grams of protein. It's also bursting with vitamins A and K.
Pumpkin Green Smoothie
Ingredients
1/2 cup

canned pumpkin

3 cups

baby spinach, raw

1 whole

frozen banana

1 cup 

frozen peaches

1 cup

milk (cow's, soy, almond, you choose!)

1 tsp

cinnamon

dash

nutmeg
Cooking Directions
Add all ingredients into blender.
Blend until completely smooth.
Depending on desired consistency, may have to add more milk or water.
Image credit to Creative Commons user SFAntti