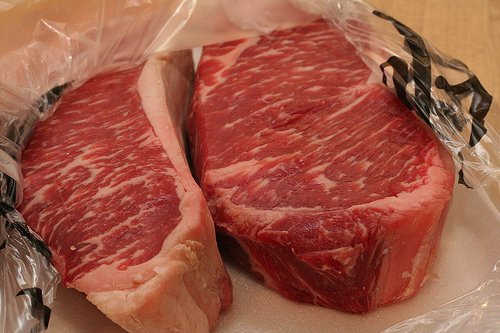 We know that animal products have a serious environmental impact, but what about the impact on our health? According to a recent, large scale study, men and women who ate more animal protein had a higher mortality rate.

The study, published in Annals of Internal Medicine, looked at over 85,000 men and 44,000 women following a either a plant- or animal-based low carb/high protein diet.
Researchers found a higher incidence of death from cancer and cardiovascular problems in the participants who ate a primarily animal-based diet.
What does this mean for you?
If you're eating meat or dairy with most of your meals, you might consider cutting back. Replacing just one or two animal-based meals per week with veggie options can go a long way toward improving your health. Here are some tips to get you going!
I know we've got some savvy vegetarians and vegans out there. What are your top tips for cutting the animal products?
[h/t: Planet Green]
Image Credit: Creative Commons photo by wolfworld