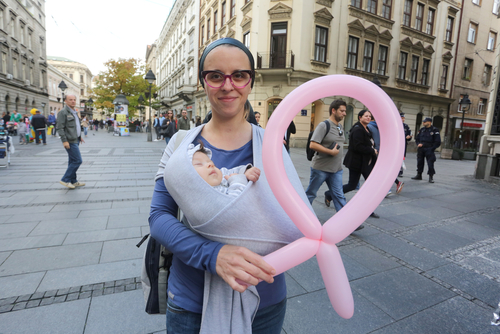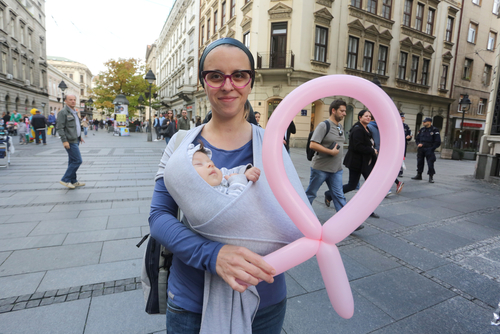 In a recent talk, China Study Author Dr. T. Colin Campbell discussed the strong correlations between too much protein and cancer.
A growing body of scientific evidence from the medical community is starting to cause people to wonder "Am I eating too much protein?" Indeed, with linkages to heart disease, diabetes, obesity and especially cancer, protein – specifically meat and dairy protein – may soon go the way of 'trans fats' in garnering a lot of negative attention and direct avoidance by consumers.
More from Dr. Campbell's talk: The China Study Author on Why People are Confused About Nutrition, Are we eating too much protein?
Protein and Cancer: The Correlation
 "Everything causes cancer" is a pretty common tongue-in-cheek adage. While it's not true, it may well be a plain simple fact when it comes to protein consumption. Specifically when it comes to animal proteins from meat and dairy products.
The protein and cancer correlation is a well-established trend that was first widely accepted in a published study from 1968, according to Campbell. That study, and several that later confirmed it, found that rats that were fed a diet of 20 percent protein got tumors on their liver 100 percent of the time (30 out of 30), whereas the ones that were fed a lower protein diet got no tumors (0 out of 12 subjects).
Researchers then started working with animals that already had cancer. They found that the animals in the group that were fed a diet of 20 percent calories from protein had a strong growth rate in their tumors. Animals fed a diet of 5 percent protein had no growth in their tumors.
They then paced out protein intake on the animals. When they fed the animals 20 percent protein for three weeks, the tumors grew rapidly. When they then changed the diet of those animals to 5 percent protein for the following three weeks, the tumor growth went virtually to zero.
Then they went back to 20 percent protein for three weeks, and the tumor growth accelerated rapidly.
For the last three weeks of the 12 week experiment, they switched the animals back to 5% protein, and the tumor growth stopped again. "It's like turning the cancer on and off," Dr. T. Colin Campbell said in the lecture I attended.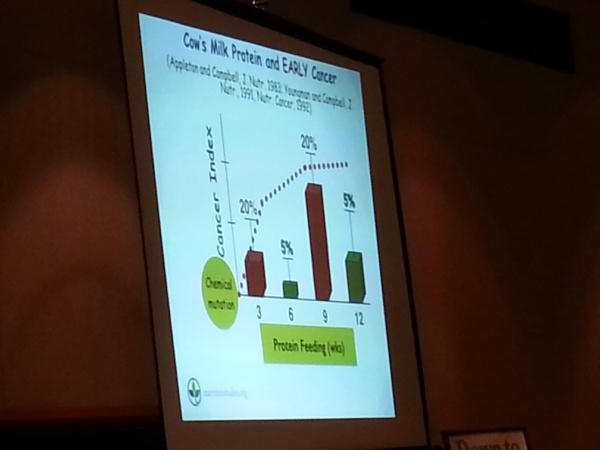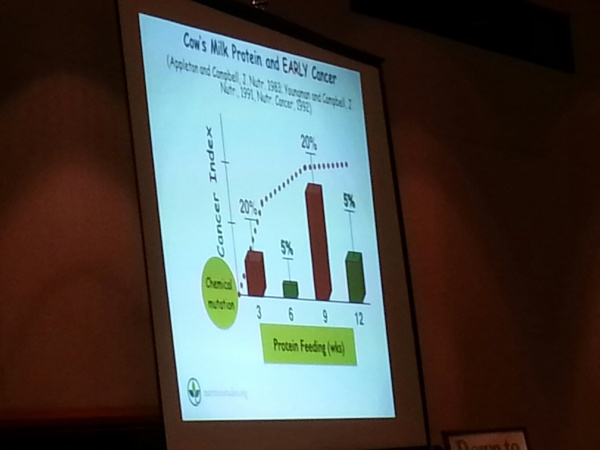 But that's rats. Yes, they are mammals like we are, but does the science really translate to human animals?
The China Study, a book by Dr. Campbell covering 30 years of human studies with well over a million patients, showed undeniable evidence that human diets high in animal proteins were highly correlated with incidence of cancer. Here are the results of some of Dr. Campbell's studies: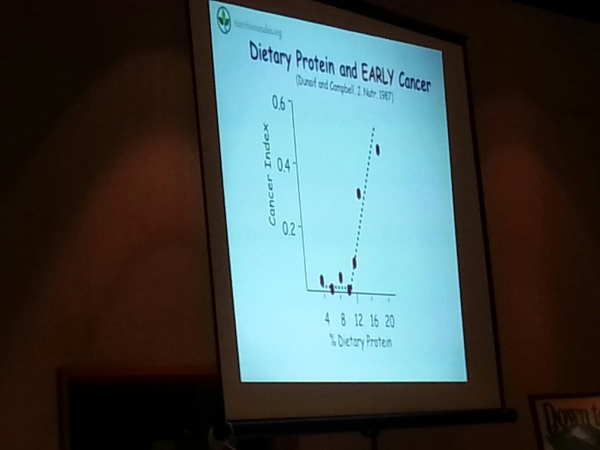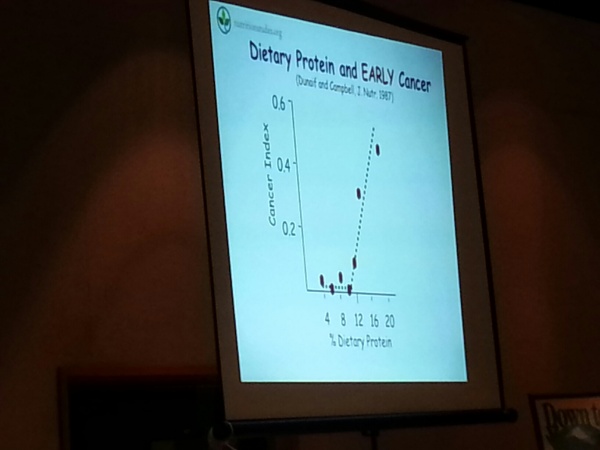 But correlation isn't the same as causation. For example, ice cream consumption and drownings go hand in hand as well. Every summer. So let's look at the causal relationship between protein and cancer.
Animal Protein and Cancer: The Mechanism
The causality is increasingly becoming accepted as a result of increased evidence supporting a mechanism in which animal proteins are directly shown to increase cancer cell growth.
The mechanism, for those scientists in the audience, is pretty straightforward. Campbell and his team were able to show that higher protein diets decreased NK cell activity, increased cell replication, increased oxygen radicals, increased IGF-2, and an altered calorie use.
Researchers also tested animal- versus plant-based proteins. They found that, "even at 20 percent of diet calories," soy and wheat protein did not induce pre-cancer development the way that animal proteins did. Dr. Campbell explained it this way:
"Usually we think of something that's used more efficiently as being 'better', but these 'more efficient [animal] proteins' were causing rapid cell development and replication."
Cancer is nothing if not the rapid cell development and replication that somehow gets beyond our body's ability to control that growth. By feeding those cells animal proteins, we're effectively feeding these tumors.
A whole-food, plant-based diet, on the other hand, gives us all the protein we need without feeding those cells that are replicating out of control.
But what if we don't get enough protein?
Americans actually eat far too much protein. So long as you eat a varied diet, underdoing protein is an absurd notion at best. The Centers for Disease Control puts it this way.
…most adults in the United States get more than enough protein to meet their needs. It's rare for someone who is healthy and eating a varied diet to not get enough protein.
The Physicians Committee for Responsible Medicine agrees:
"the average American consumes about double the protein her or his body needs."
We get more than enough. It's the "more" part that's killing us. Perhaps it's time to skip the milk box in your kid's lunch bag, because it's actually healthier to not to feed them cow's milk in the first place.
Woman photo via Shutterstock