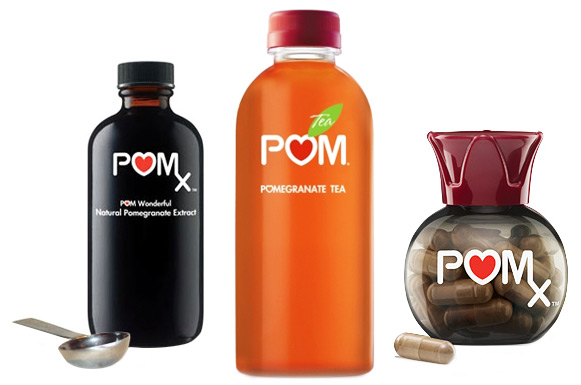 It didn't take long for POM Wonderful LLC, makers of POM pomegranate products which last week were found to have committed false advertising when they exaggerated their product's health benefits, to respond.  However, instead of a humble response or repositioning, POM began what is by anyone's standard a bold and misleading ad campaign to defend itself. Or as BrandChannel.com called it: "an extraordinary thumb in the eye of the federal regulatory agency."
The ad, which ran in The New York Times, The Los Angeles Times, The Huffington Post and CNN, tried to spin the ruling in its favor. As the the NY Times pointed out:
[The Judge] found that the company had insufficient evidence to support claims that its juice reduced the risks of heart disease, prostate cancer and impotence, and issued a cease-and-desist order that forbids the company from making the claims for 20 years … Those aspects of the judge's ruling are not mentioned in Pom Wonderful's new ads, however. Rather, the ads use flattering phrases plucked from the ruling to recommend the health benefits of pomegranate juice and invited readers to "be the judge."
Its not hard to see how the ad that uses three quotes pulled out of context from the 334-page long document might seem like a lame defense. So, really, you be the judge.