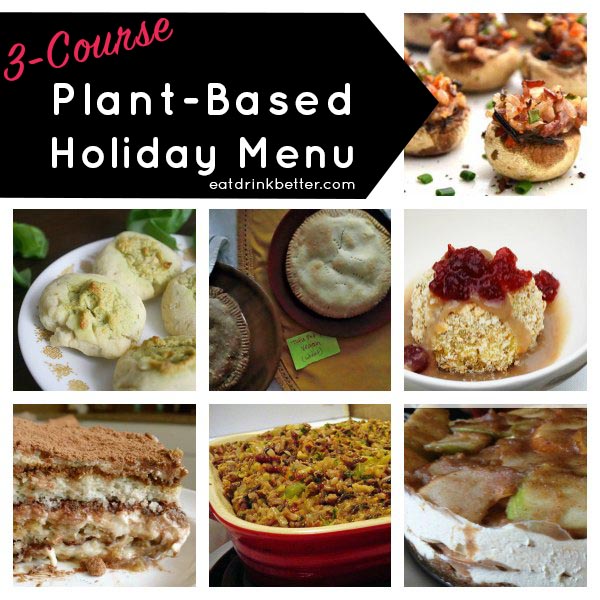 Whether you're planning a whole vegan meal or want to accommodate a vegan guest or two, we've got plant-based holiday recipes for every part of your menu.
Traditional Thanksgiving and Christmas suppers can be decidedly animal-centric, but they don't have to be. Who says that we can't start new holiday traditions based on compassion and do it without giving up a decadent meal? Below are ideas for starters and sides, main dishes, and desserts that are full of holiday flavors.
Related: Turkeys, Marketing, and Thanksgiving Tradition Invention
This list is part of Important Media's "More Love, Less Stuff" holidays series. This year, we're talking all about redefining holiday traditions to focus on compassion over just more stuff. I can't think of any area where we share more love and compassion than around the supper table.
Related: 10 Experience Gifts for the Holidays
We've got a few plant-based holiday recipes listed for each course, so you can mix and match your own menu.
3-Course Plant-Based Holiday Menu
Starters and Sides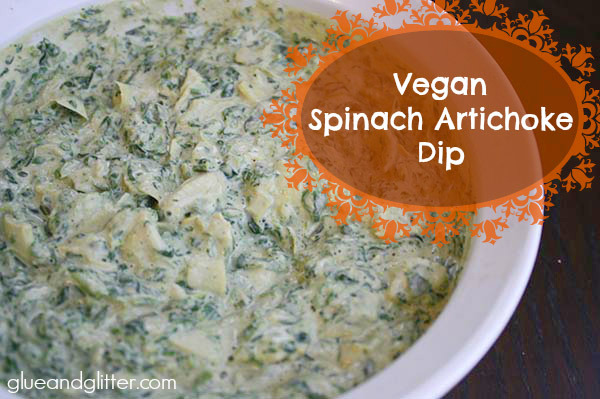 Spinach Artichoke Dip
Dairy-ful artichoke dip has been part of my own family's holiday menu for as long as I can remember. This is my plant-based version. It contains no vegan mayo or sour cream. Instead, cashews make this decadent starter dairy free. Serve it with crackers, veggies, or toast points for dipping. It also makes a great spread for yeasty rolls at the holiday table.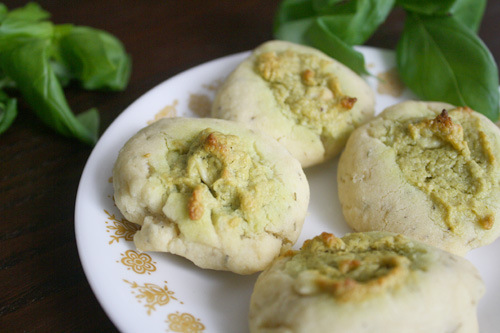 Savory Shortbread
Vegan margarine is the sercret behind these savory cookies. This is definitely not a health food recipe, but your guests will never guess that these babies are totally dairy free.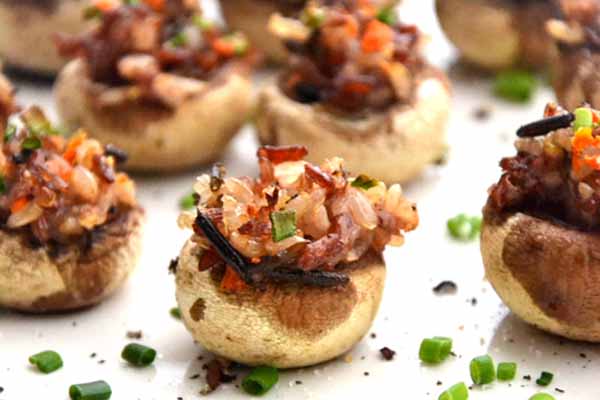 Pine Nut-Stuffed Mushrooms
These gluten free and vegan stuffed mushrooms make a perfect appetizer or finger food for your holiday table! They're healthy, tasty, and a great way to use up some leftover cooked rice and quinoa.
Main Dishes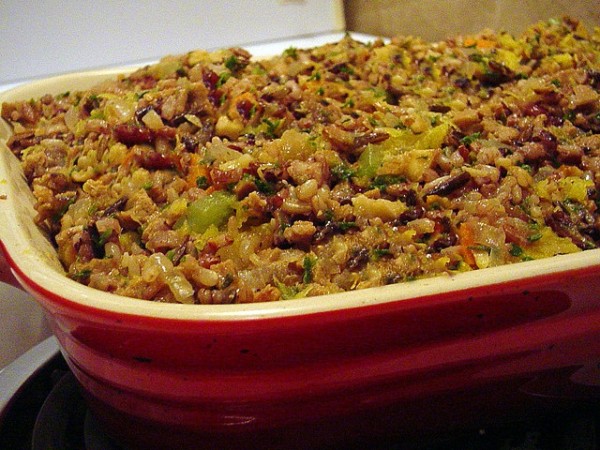 Cranberry and Wild Rice Casserole
Who says a that cranberry has to be relegated to the side dishes? This filling casserole is totally hearty and totally free from animal products.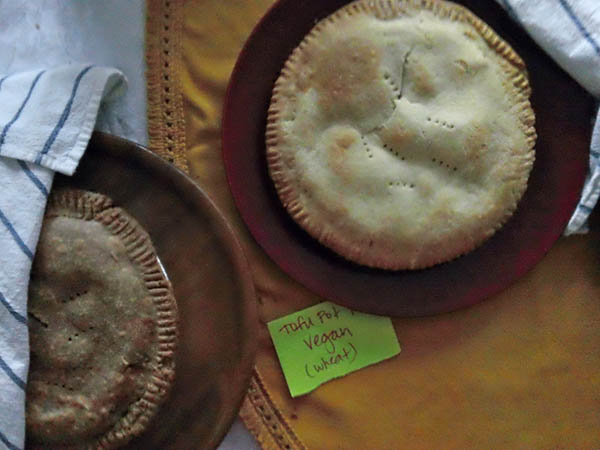 Tofu Pot Pie
A warm, cozy pot pie makes a filling main dish so delicious that you'll never miss the meat. The best part, though, is that you don't have to make your own pie crust. Many store-bought pie crusts are free from animal products. Just look out for butter, milk, and eggs on the ingredients list when you're shopping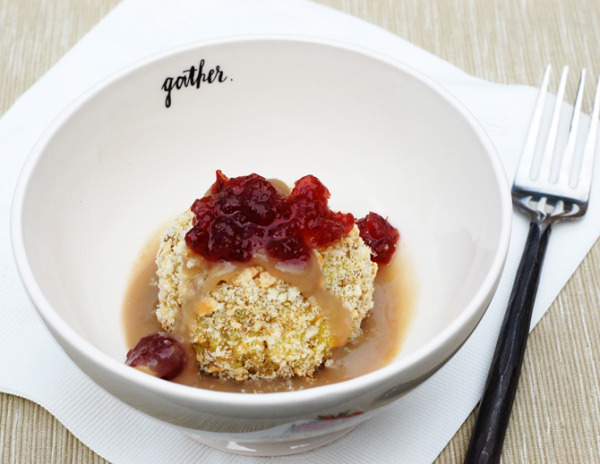 Potato Stuffing Balls
I'm traveling for Thanksgiving this year, and these potato stuffing balls are going to be my contribution to the holiday table. Kathy Hester at Healthy Slow Cooking shared this amazing recipe, and I can't wait to make a batch! She says you can serve these as a side or as the main event. They'll be a delicious addition to your plant-based holiday table either way.
Desserts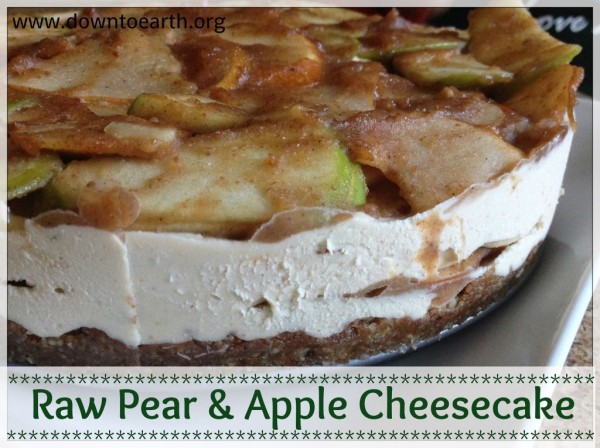 Raw Pear-Apple Cheesecake
Though this was created in the time of the holidays, it would be impressive any time of year. Made with a few varieties of nuts, fresh fruit and natural sweeteners, this Raw Caramel Apple Cheesecake is sure to please.
Blueberry Apple Crumb Cake
A common misconception about eating vegan is that guilty pleasure foods, like decadent desserts, are out. That couldn't be more untrue! This vegan cake recipe proves that you can have your (vegan) cake and eat it, too.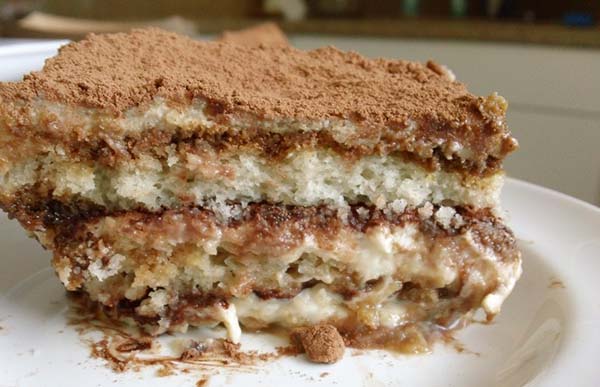 Tiramisu
This Vegan Tiramisu is a healthy, vegan version of the classic Italian dessert. This recipe has a lot of steps, but it's worth the effort around the holidays. If you're looking for a less conventional way to round out your plant-based holiday table, this is your recipe!