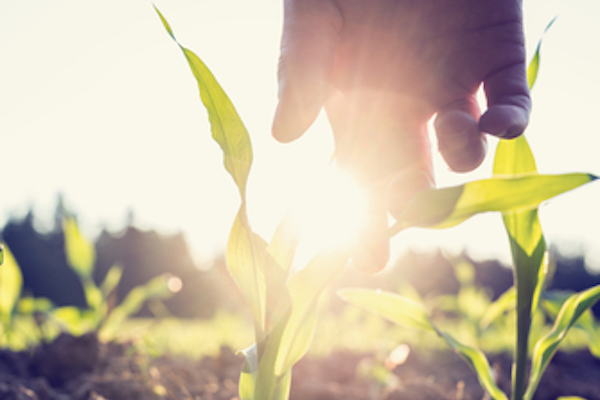 Increasing the proportion of agriculture that uses sustainable, organic methods of farming is not a choice, it's a necessity. We simply can't continue to produce food far into the future without taking care of our soils, water and biodiversity.

– Dr. Claire Kremen, UC Berkeley
Positive news on the organic farm front. Researchers at the University of California Berkeley reviewed more than 100 studies and found organic farm yields to be higher than previously estimated. The gap between conventional and organic farm productivity is smaller than we thought. They also found that certain practices could close that gap further.
A UC Berkeley news release writes that the research "tackles the lingering perception that organic farming, while offering an environmentally sustainable alternative to chemically intensive agriculture, cannot produce enough food to satisfy the world's appetite."
The UC Berkeley team analyzed 115 prior research studies containing more than 1,000 observations and used a new analytical framework to improve data quality. This data set is three times larger than any previously used to estimate the organic versus traditional gap. Based on its analysis, organic farm yields are only 19.2% lower than those of conventional farms — a smaller gap than found in other studies.
Even better, the team found that certain farming practices further increase organic farm yields. Multi-cropping — the practice of growing two different crops and in the same space during a single season — reduced the yield difference to a mere 9%. Crop rotation — growing different types of crops in the same space in subsequent seasons — reduced it to 8%.
Claire Kremen, Professor of Environmental Science, Policy and Management at UC Berkeley said in the press release: "With global food needs predicted to greatly increase in the next 50 years, it's critical to look more closely at organic farming, because aside from the environmental impacts of industrial agriculture, the ability of synthetic fertilizers to increase crop yields has been declining."
It's also important because the Food and Agriculture Organization (FAO) recently reported that if current rates of soil degradation continue, the world's top soil could be gone within 60 years. The use of chemical-intensive farming techniques is a key factor in soil quality.
Read the full study in The Royal Society Publishing's Proceedings B.
Want to learn more about the benefits of organic farming? Here's some positivity for you:
– Organic Farming Trumps Conventional Farming in 30-Year Study, Big Time! (PlanetSave)
– Reports Show Less Water Used In Organic Farming (EcoLocalizer)
– Organic Farms Support More Species (Green Building Elements)
– Could Organic Farming be the Key to Feeding a Warming World? (Eat Drink Better)
– Organic Strawberry Farms Found to have Better Fruit and Soil (Eat Drink Better)
– Image Credit: Plant via Shutterstock