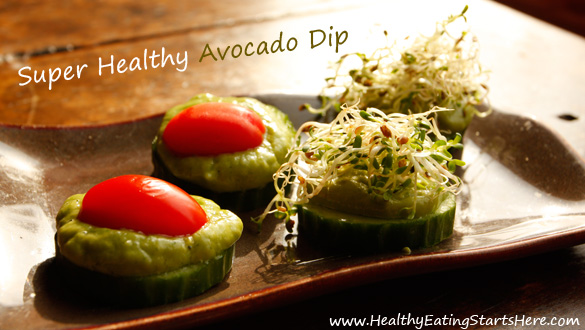 I am super excited to brag on Heather Nauta, who is an Eat Drink Better contributor and the holistic nutritionist behind HealthyVeganRecipes.net and HealthyEatingStartsHere.com. Heather launched her new online vegan cooking classes today!
If you've ever wanted to improve your cooking skills or learn more about vegan cooking but didn't want to pay the big bucks for a cooking class (and didn't want to drive somewhere to attend), this is perfect for you. Heather's classes are best if you want to gain confidence and skills in the kitchen, get more nutrition into your body, and discover new cooking techniques that make vegan eats tasty and flavorful.
Heather says:
I'm excited to help you move past the same old, not-so-healthy meals to making simple, flavorful, nutrient-dense recipes that give you the nutrients you need to sail through your day full of energy, confidence and happiness.

Healthy eating often means learning how to cook all over again. If you're transitioning to a healthier diet and aren't too comfortable in the kitchen, I want to pass on what I've learned to you.
In each class, Heather takes a new topic (like soups, veggie burgers and how to cook beans), discusses cooking techniques and nutrition, and shows you how to make a delicious, healthy recipe (like sweet potato quinoa chili and baked falafel burgers).
The real benefit here is that you'll learn how to use fresh ingredients and herbs/spices that still taste great without all this "bad stuff." You won't have to rely on oil, sugar, salt and processed foods to make food taste great. It's more than just a cooking course – Heather gets into nutrition and health information while we're cooking, and people have been really excited to discover how to get proper minerals, vitamins and protein into their meals.
Of course, healthy food has to taste good, too! All of the recipes are super flavorful, and one of the topics is on how to make healthy desserts, like chocolate brownie cookies.
The classes were recorded live in early 2012. There are 24 classes of 45-60 minutes each, for a total of about 21 hours of classes. You can watch the classes any time you want when you sign up and you can download the videos and recipes. Participants can also ask Heather questions directly about any of the recipes or techniques.ques
Sign up for the classes starts today (Friday, May 18th) with an early-bird discount price of $67 until Monday, May 21st. The first 50 people will also get $60 worth of bonuses, including a 30-minute consultation with Heather to ask any healthy cooking questions.
Heather's posted a bunch of free videos this week with some of her best tips for healthy, quick and flavorful cooking leading up to the launch today. Check out the first one here, to see her 3 steps to make your meals exceptionally healthy and a recipe for a super healthy avocado dip.
Eat Drink Better is not affiliated with Healthy Vegan Recipes, Healthy Eating Starts Here, or with Heather's cooking classes. We're just excited about one of our contributors' newest ventures!
Image Credit: Photo by Heather Nauta