Urban food forests may not be new, but in New York, the Swale floating food forest takes advantage of the city's waterways to get fresh food to even more neighborhoods.
Unlike other food forests, Swale is situated on an 80 foot by 30 foot floating platform. It's an oasis on a boat, and anyone will be welcome aboard to harvest wherever it's docked. That's the real beauty of this project. Because Swale can move around, it can service more areas.
Related: Seattle's Urban Food Forest
Swale is a project by artist Mary Mattingly, who says, "I believe I have a duty to reimagine food as a public service." She wants this floating food forest to be as functional as it is beautiful.
Not only will Swale offer up free food wherever it happens to be, but whenever the floating garden docks, the Swale team will work with community gardens in the area to create local food forests. Mattingly is currently raising money to get Swale off the ground. As of this writing, she is more than halfway to her $32,000 goal. If you want to support this project, check out the Kickstarter.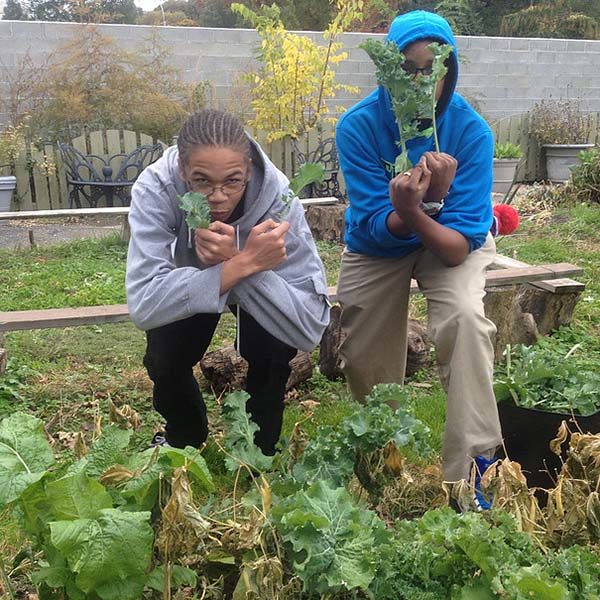 Mattingly's eventual goal for Swale is to go beyond the floating food forest and community gardens and lobby for policy change in New York City. Mattingly believes that access to fresh food is a human right, and she thinks food forests should be part of urban planning.
This isn't Mattingly's first rodeo. In 2009, she created the WaterPod, a self-sufficient community on a barge. WaterPod produced its own food, energy, and fresh drinking water, and the participants lived on the boat for six months. In 2014, she launched a floating food forest in Philadelphia that is open to the public. That project, called WetLand, is ongoing. Right now, it's being managed by students at the University of Philadelphia. Check out a short documentary about WetLand right here.
Images via Swale NY