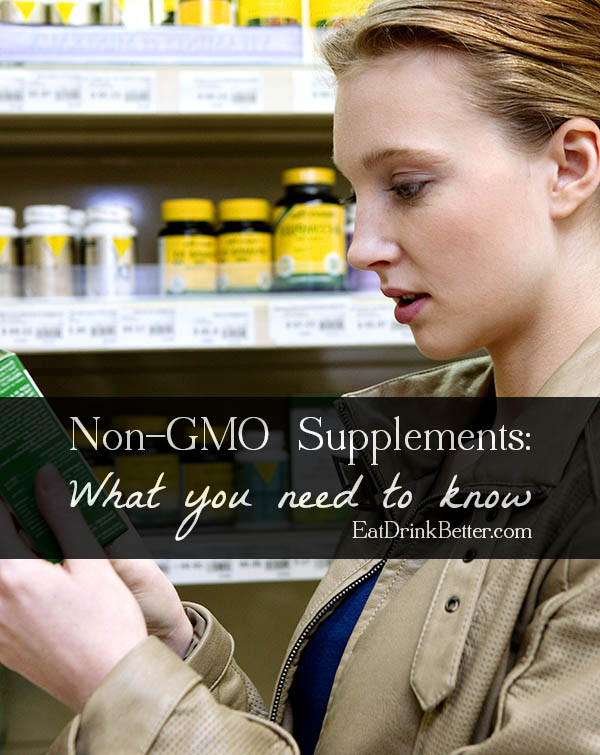 In the absence of FDA policies, will consumer demand be enough to force manufacturers to start producing non-GMO supplements?  
According to NutraIngredients-USA,the non-GMO supplement and food category is the fastest growing sector in the entire natural products industry, with non-GMO product sales recently surpassing $3.5 billion, but the opportunities are countered by the significant challenges of attaining non-GMO verification.
But questions abound for supplement manufacturers. Enough questions exist to have prompted NutraIngredients-USA to host a Going Non-GMO forum that examined the topic. The trade group asserts that non-GMO positioning is gaining in importance in the supplement marketplace, but gaining a non-GMO certification in supplements can be tricky. Not the least of which is the fact that many supplements have multiple ingredients and it would be difficult to certify many common ingredients as being free of the influence of genetic engineering technology.
To that end, many manufacturers argue that the ingredients in supplements are largely wildcrafted and therefore non-GMO by definition.  Other manufacturers cite expense, which would be passed on to consumers, as the reason not to use GMO ingredients. It seems counterintuitive that natural food supplement manufacturers would not be in favor of using non-GMO supplement ingredients. It turns out that most common vitamins, including children's vitamins, have been found to contain GMOs because a large number of multivitamins and individual nutrient vitamins are formulated with ingredients derived from genetically modified corn.  In particular, maltodextrin, a corn-based binder, is a common ingredient. And while there seem to be several alternative binders, like non-GMO rice flour or non-porcine gelatin, they are far more expensive.
Other, more forward thinking, companies see the benefits of non-GMO supplement ingredients. Hame Persaud of HP Ingredients is quoted in Non GMO supplement ingredients are available, but price might be a shock, expert says as noting that supplement manufacturers are "lazy" and missing market opportunities buy not offering organic, non-GMO, kosher and halal products.
In the meanwhile, Nutrasource Diagnostics is not sitting around waiting.  They are investing in an IGEN, tagged "informed non-GMO Choices," program.
Consumers, retailers and regulators have evolving requirements for transparency on the use of genetic engineering in food and dietary supplement products along with the supply chains used to produce them.   These companies are seeking new, innovative and cost effective ways to verify and certify their products for GMO content.
If Nutrasource has its way, IGEN will be the world's first formal certification program that tests finished products and the ingredients used to make them to determine if genetic engineering is present in, or was used in the production of, the product.
Photo: Shutterstock.com