Chicago's Sandwich Me In is a no-waste restaurant. Owner Justin Vrany talks a bit about the concept and how he's made it happen for 2 1/2 years and counting.
Related: The Real Junk Food Project Fights Waste, Feeds People
What struck me the most was how far Vrany was willing to go to honor his commitment to running a no-waste restaurant. Chicago doesn't have municipal composting, and it doesn't recycle all of the waste that Sandwich Me In produces. Vrany takes recyclables home with him. He also composts his food and paper waste in-house.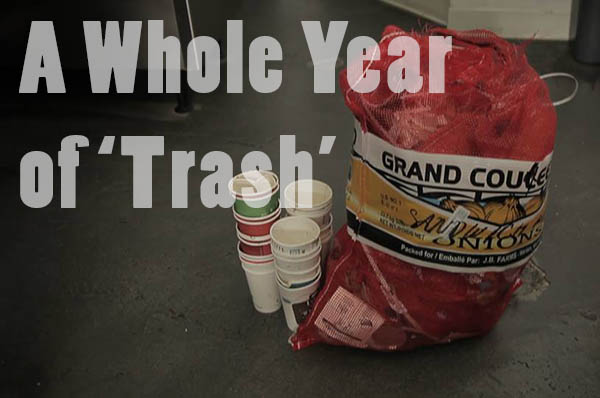 Vrany has worked in restaurants for 15 years, and he was finally fed up with all of the waste. When he opened Sandwich Me In, he was determined to not only reduce his own waste but set an example for the whole restaurant industry.
Related: 13 Frightening Food Waste Facts
He says that a typical restaruant produces eight gallons of trash per hour. That includes food scraps, paper, packaging, and miscellaneous trash. Sandwich Me In has produced eight gallons of trash total over its two and a half years in operation. I can't even do the math on how much food waste and trash this no-waste restaurant has diverted from landfills.
And those eight gallons they did produce? An artist collected it and is turning it into a sculpture, which means they have officially sent zero waste to the landfill during their entire time in operation.
If you're in the Chicago area, grab a bite at Sandwich Me In, and shake this man's hand for me, OK?
Sandwich Me In | 3037 North Clark Street | Chicago, Illinois