Having trouble sleeping? Don't underestimate the natural sleep aids in your fridge and pantry!
I don't know what it is about this time of year, but it feels like my body forgets how to get a good night's sleep. It could be all of this extra daylight tricking my body into still feeling wide awake come bedtime. Or maybe the warmer weather just makes me  more energetic.
Related: Healthy Foods that Make You Happier, Natural Remedies for Insomnia
It seems easiest to reach for a quick fix, like a glass of wine or a melatonin supplement to find that good night's sleep grail, but it's best to cure what ails you with good, healthy natural sleep aids straight from your kitchen.
Natural Sleep Aids in Your Fridge + Pantry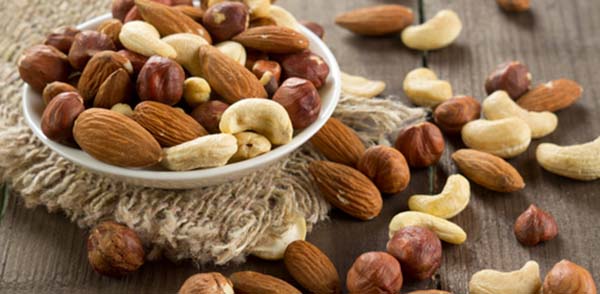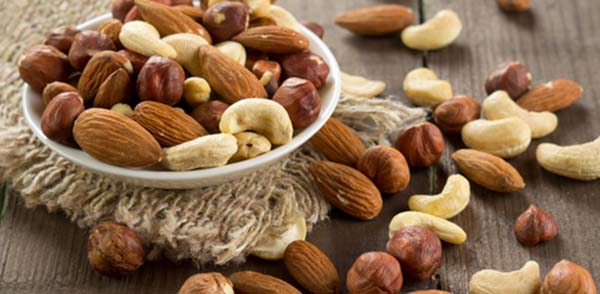 Nuts and Seeds Eat a few handfuls of almonds, sesame seeds, peanuts or hazelnuts.  Nuts contain tryptophan, an amino acid needed to produce melatonin, a hormone that regulates sleep.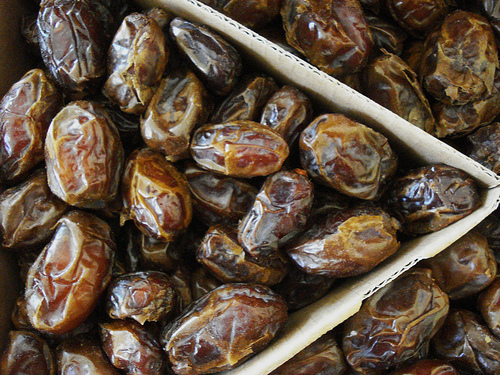 Other foods that contain tryptophan include dairy, poultry, and dense fruits like bananas and dates.  Kick your insomnia in the rear with the following snack: heat a handful of Medjool dates briefly in the microwave, just to soften them.  Carefully cut them lengthwise along one side.  Remove the pit and replace it with a tiny bit of goat cheese.  Close the date back up and pop it into your mouth.  Yum.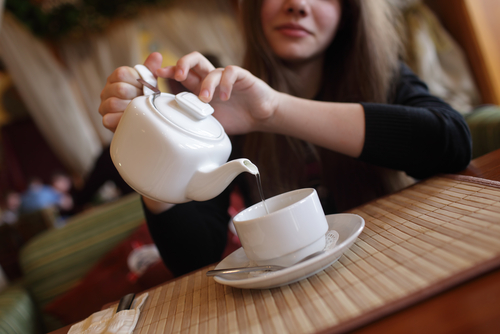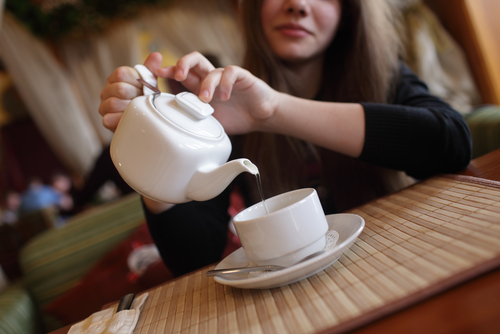 Chamomile tea: When in doubt (of just about anything), have some chamomile.  It's soothing, calming, and delicious and will help you relax and sip your cares away prior to a good night's sleep.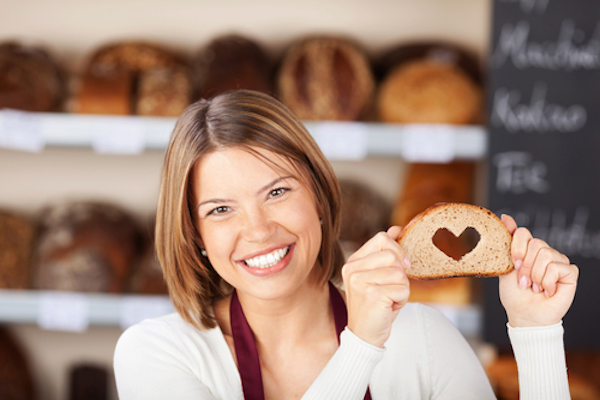 Healthy carbohydrate-rich foods, like whole grain bread or even a low-sugar cereal, will produce insulin.  Insulin helps rid your bloodstream of other amino acids which might compete with the tryptophan.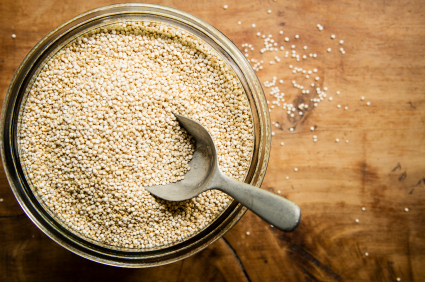 Make sure to get your magnesium in foods like quinoa, kale, fish, and whole grains, as a side-effect of magnesium deficiency is insomnia.
Need more tips on how to get a good night's sleep? Read on here for sleep-inducing more tips.
Image Credits: foods that help you sleep images via Shutterstock