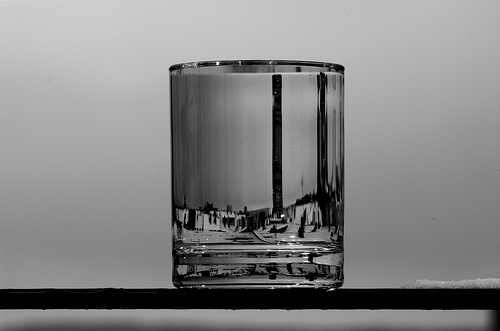 Natural gas gets a lot of buzz these days as a clean alternative to oil. Unfortunately, while it may be a clean-burning fuel, a popular new extraction method is causing horrible water pollution in areas near drill sites. Residents in areas near fracking sites have been able to set their tap water on fire.
The method is called hydraulic fracturing, or "fracking" for short, and it involves all sorts of toxic chemicals that contaminate ground water in the surrounding areas.
While New York State is making some progress on putting a stop to fracking there, other areas aren't so progressive. Here is Democracy Now talking about fracking and how it can contaminate our drinking water:

What can you do?
Folks in some towns have a chance to speak up! FDA is holding information meetings on fracking, and they're open to public comment. Here are the dates, times, and locations of the public meetings.
You can also cut back on your natural gas usage. Here are some tips on how to use less natural gas at home.
I wonder what effect, if any, the UN resolution declaring water as a human right will have on the future of fracking? If Haliburton has its way, probably very little.
What do you guys think? Any ideas on how we can get heard about this issue?
Image Credit: Creative Commons photo by gromgull