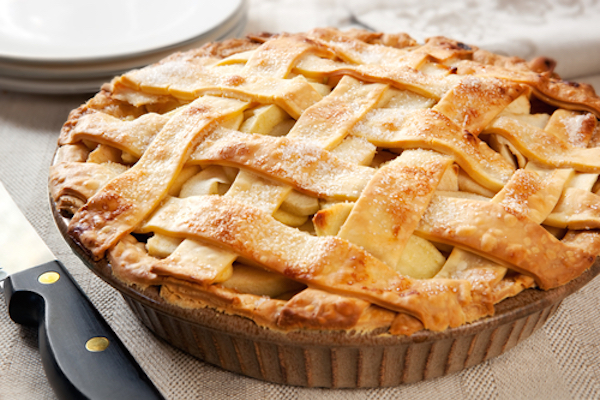 Today, my friends, is National Pie Day. And there are so many delicious ways to celebrate!
But First, a Little History
Pies go back to ancient times. The Romans made pies, likely based on techniques learned from the Greeks. They wrote the first pie recipe for Rye-Crusted Goat Cheese and Honey Pie.
The word "pie" goes back to 1303 according to The Oxford English Dictionary. It's derived from the Medieval Latin word "pie," meaning "meat or fish enclosed in pastry." Sources also indicate a possible connection to the word "magpie" — pies being a collection of miscellaneous objects, like those collected by magpies.
Pies appeared in England in the 12th century and were usually made of meat. The crust was called "coffyn." Fruit pies came along in the 1500s, and Queen Elizabeth I gets credit for the first cherry pie. English settlers brought pie to America. They baked their pies in long, narrow pans called "coffins."
Surveys indicate that Americans' favorite pie is — you guessed it — Apple.
Bake a Pie for National Pie Day
When I searched for pie recipes across the Important Media network, I was surprised to see how many we've published! So on this National Pie Day, here is a sampling of recipes to inspire your celebrations.
Looking for something sweet? Bake your sweetie a…
How about something savory? Sink your teeth into a…
Thanks to Food Timeline and the American Pie Council for the pie history lessons.
Are you celebrating National Pie Day? What's your favorite kind of pie?
Image Credit: Apple Pie via Shutterstock