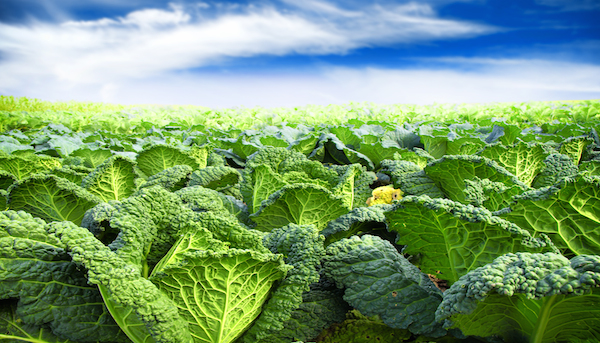 I haven't eaten kale in just about a month. It's not that there's a kale shortage (there really isn't). It's just that, well, I usually eat A LOT of kale. So I decided to see what would happen if I gave eating kale a break.
Not to sound like one of those people, but I've been eating kale since it was just a mildly unpalatable food Birkenstock-wearing hippies at health food stores ate back in the '80s and '90s. I worked at a health food co-op way back then and on our café menu was steamed kale. I resisted at first. For a long while, actually. But then like any self-respecting Dr. Bronner's soap using, brown rice and soy sauce eating white person from the east coast, eventually kale got the best of me.
Aside from the occasion where I found cooked spinach in my Indian food or in the surprisingly delicious Turkish spinach pies my boyfriend's mom would make, I'd never eaten cooked leaves that I can recall. I'd had plenty of lettuces in my day, but kale? (It would be years–another decade probably–before I'd eat chard or collards.)
No sooner was I hooked on the leaf than it seemed the whole country was on a kale binge. All of a sudden, we're up to our eyeballs in kale. THERE ARE KALE CHIPS. I mean, seriously. In all my kalemania, I never would have imagined that Michelle Obama would go on Jimmy Fallon and sing about kale chips! Last year, more than 260 newborns were given the name Kale. As in, people will call them KALE forever, even when Celery finally has its day. (Full disclosure: As a foodie, my daughter Imogene was almost named Ginger, Clementine or Rosemary. Her current nickname is a variation on "Pancakes." )
So to say Kalemania is out of control would be an understatement. Like many kalophiles, I now have kale radar as soon as I walk into any supermarket. No kale? I'll do my shopping elsewhere, thankyouverymuch, even if kale isn't on the list for the day (besides, I usually buy mine at the farmers market). It's a matter of principle. If a store doesn't sell kale, how concerned about its customers' health can it really be?
Recently, after the false kale shortage scare, I started to wonder if I'd even be able to give it up. It's not like I have orthorexia or anything. But you know, maybe I'm just a touch neurotic about my kale.
So I did it. I stopped eating kale. For the last month I've discovered new veggies and rediscovered old favorites. Sauteed cabbage with a little fresh lemon, salt and crushed pepper is incredibly satisfying (and a lot less expensive than kale). Swiss chard and zucchini are scrumptious stir-fried in olive oil and soy sauce and served atop brown rice (old hippie habits die hard). We made cauliflower steaks that were so tender and crispy that I a little bit felt like I would leave kale for its mild cousin forever.
Another thing I noticed was that when I cut down on my kale, I boosted up my fresh salad greens, which is a blessing this time of year when salads are just so deliciously seasonal. Arugula and watercress could take down kale in a flavor test every single time.
So, while kale is now welcome back into my diet, I have a feeling these other veggies will be taking up a lot of regular plate space as well. As they should.
Kale image via Shutterstock