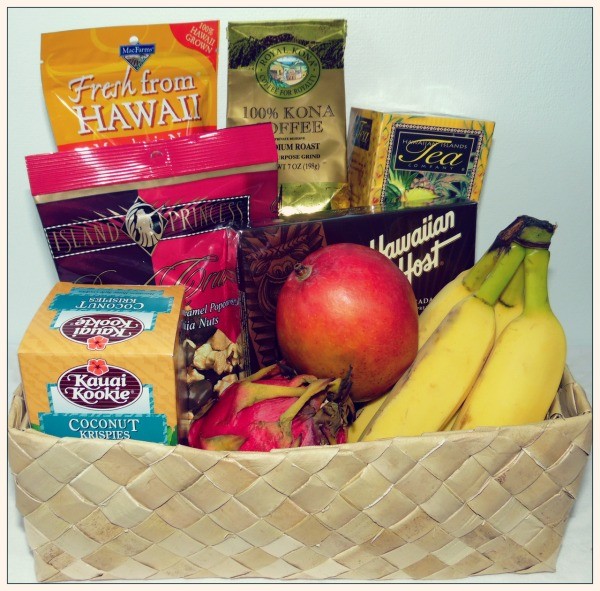 We stand in line, so you can unwind is the motto of Go Ramble*, a grocery delivery service on Oahu. Go Ramble offers tourists and locals the free time that they crave by providing grocery delivery services and personalized shopping. The mission of Go Ramble is to allow everyone to find more free time in their day and help them enjoy their vacation just a little bit more!
Go Ramble is based on a simple premise: tourists want to eat well while traveling, but don't always stay near grocery stores, and definitely don't want to spend their well-deserved vacation time wandering the aisles for food. Go Ramble packages also make great gift baskets for those unable to leave home, for new moms, or as a sweet thank you gift!
Here's how it works:
Customers can head to the website and choose from set packages or make their own grocery list from specific stores. If you are a more particular eater, Go Ramble allows you to create customizable grocery lists and allows you to choose from various natural food stores. Your unique list will be quickly forwarded to the team at Go Ramble, and they will shop at the local stores and purchase your goodies, deliver to you, and stock your fridge! The set packages and the personalized list helps support local businesses because Go Ramble chooses local products whenever possible, introducing visitors and locals to all the deliciousness that Hawaii has to offer.
If you're looking for a lazy morning in your hotel or rental house, you can choose the Cook-Free breakfast option and get bagels, juice, fruit and all the goodies you'll need for a wholesome breakfast. If you just need snacks to fuel your island adventures, you can choose the On-the-Go box, featuring healthy snacks and fruits to get you over the mountains and across the seas!
Diana Dymarsky, founder of Go Ramble, says that whenever she goes on vacation she prefers to have her toes in the sand rather than standing in line at the grocery store (as would most of us!). She created this innovative business to let others experience the freedom of a great (and well-fed) vacation. So go get your toes stuck in the sand (or in the mud, or in the mall.. wherever Oahu takes you), and know that Go Ramble grocery delivery service is there to feed you well. Find them on Yelp, Facebook, and Instagram.
*This post was generously sponsored by Go Ramble.