I'm doing some research on 1995 for a project I'm working on and came across a quintessential 1990's cocktail, the frozen strawberry margarita from a slushie machine. Oh, how far we've come. Here are three updates margarita recipes.
It was trendy in the mid 1990's to meddle with the classic Margarita, but we have come far in the last twenty or so years.  Here are four updated margarita recipes that redefine the classic cocktail.
Watermelon, Tequila & Lime Popsicles
James Beard finalist Hedy Goldsmith, pastry chef at Michael's Genuine Food & Drink at Camana Bay on Grand Cayman, created a cheeky twist on the traditional popsicle flavors by adding one "adult" ingredient. Poptails, anyone?
Yield: Makes 21, 4.5-ounce pops
Ingredients
1 cup

sugar

6 cups

watermelon juice

2 cups

tequila

3

limes zested and juiced

sugar to finish

citric acid (optional)
Directions
In a large saucepan over medium-high heat, simmer the sugar in 1 cup of water until dissolved, about 3-5 minutes.
Remove from the heat and let cool, about 45 minutes.
Add watermelon juice, tequila, and lime zest and juice, stirring to combine.
Pour into popsicle molds and freeze for 4 hours.
Serve in a rocks glass with sugar-dusted rim and a slice of lime. If you can find citric acid, mix it in with the sugar for a tongue-puckering kick!
Malibu Red Margarita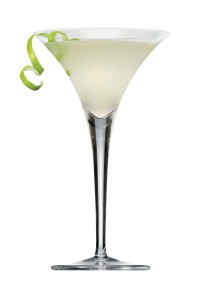 Unless there's a good reason I do not typically post recipes that include a specific brand of alcohol. But in this case, Malibu Red, a delicious blend of 70 proof smooth Malibu Caribbean Rum and fiery silver Tequila, gives this margarita recipe its oh-so-delicious taste.
Ingredients
2 parts

Malibu Red

1 part

lime juice

1 part

agave syrup or grenadine

sea salt
Directions
Shake all ingredients with ice.
Serve in a cocktail glass with a sea salt rim.
Pumpkin Spice Margarita
This margarita from mixologist Cheri Loughlin and the folks at Camarena Reposado Tequila is super festive for fall .
Ingredients
2 oz. 

Tequila

1 can 

Pumpkin Puree

1/2 cup 

Brown Sugar

1/4 cup 

Sugar

1 Tablespoon 

Cinnamon

1 pinch 

Nutmeg

2 cups 

Water

1/2 oz. 

Orange Liqueur

Juice of 1/2 a Lime
Directions
Make a pumpkin simple syrup by combining pumpkin puree with brown sugar, sugar, cinnamon, nutmeg, and water in a saucepan over low heat.
Stir for 20 minutes. Remove from heat, cool and strain.
Combine the juice of half a lime, tequila and 2 oz pumpkin simple syrup.
Shake well and serve on the rocks.