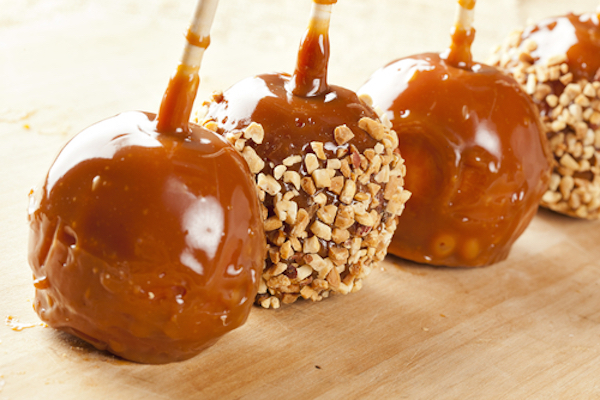 The Centers for Disease Control (CDC) announced Monday it is investigating an outbreak of Listeria monocytogenes infections (listeriosis) linked to commercially-produced, prepackaged caramel apples. As of December 22nd, 29 people have been hospitalized, five of whom have died. Three of those deaths have been directly linked to the Listeria infection. In a fourth, Listeria may have been a contributing factor.
The Listeria outbreak has affected 10 states: Arizona, California, Minnesota, Missouri, New Mexico, North Carolina, Texas, Utah, Washington, and Wisconsin. Illness onset dates range from October 17, 2014, to November 27, 2014.
Listeriosis is an infection that primarily affects older adults, pregnant women, newborns, and people with weakened immune systems. Symptoms include fever, muscle aches, and sometimes nausea or diarrhea. If the infection attacks the nervous system, additional symptoms — headache, stiff neck, confusion, loss of balance, or convulsions — may occur. Alarmingly, infected pregnant women may experience only a mild, flu-like illness. It can be fatal.
At this time, no illnesses related to this outbreak have been linked to apples that are not caramel-coated and not prepackaged or to caramel candy.
The CDC warns consumers to throw away any commercially-produced, prepackaged caramel apples — plain caramel apples as well as those containing nuts, sprinkles, chocolate, or other toppings. Place them in a closed plastic bag in a sealed trash can to prevent other people or animals from eating them.
This most recent Listeria outbreak follows closely on the heels of a Del Monte recall for products containing cut Gala apples issued earlier this month for Listeria risk.
You can stay up-to-date on this Listeria outbreak on the CDC's website.
Image Credit: Caramel Apples via Shutterstock