Jason Wrobel, noted vegan speaker and author, opens up about his fight with depression, and how he used whole foods to heal his body.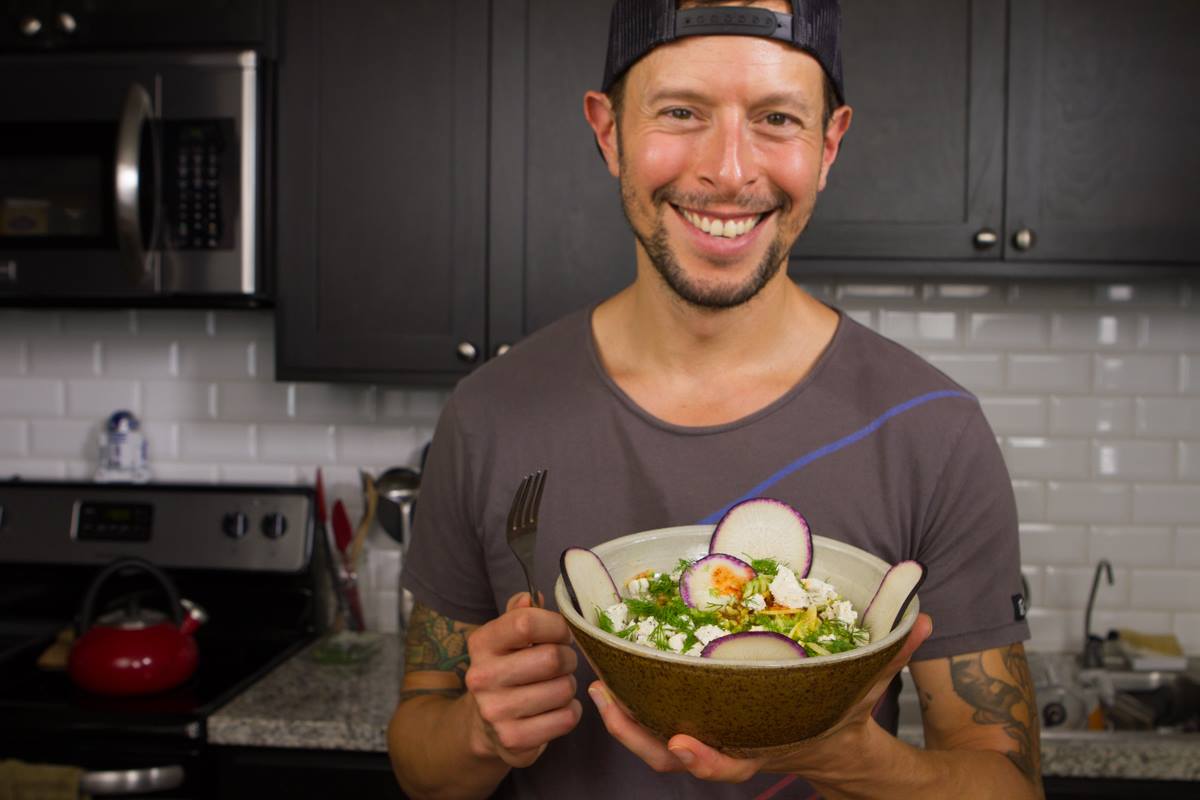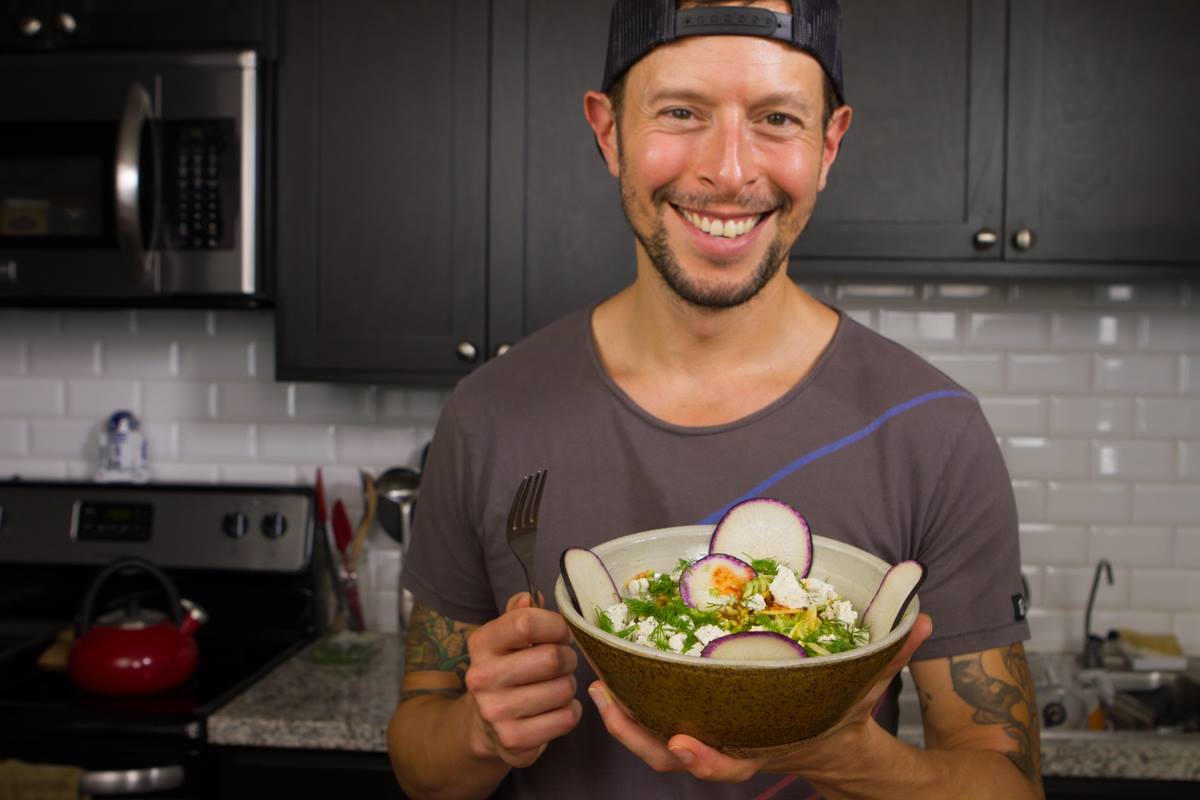 Wanderlust is an awesome festival of yoga and music, but I find that the more Wanderlust Festivals I attend, the less yoga I do! It's really not my fault. Wanderlust keeps improving their lineup to include more and better speakers and events (and amazing eats too)! How can I be expected to do yoga when my heroes are giving talks and lectures? I can't.
This year the highlight of my schedule– and one of the only things that I registered for ahead of time– was Jason Wrobel's 'Speakeasy' talk, How to Build your Own Farmacy.
Jason Wrobel on How to Build your Own Farmacy
I was so excited to hear Jason Wrobel speak again: I saw him years ago the Green Festival, and was super impressed with his energy and enthusiasm for good food. Jason is a chef and teacher based in LA (but originally from my hometown of Detroit!), and has just released his first cookbook, Eaternity.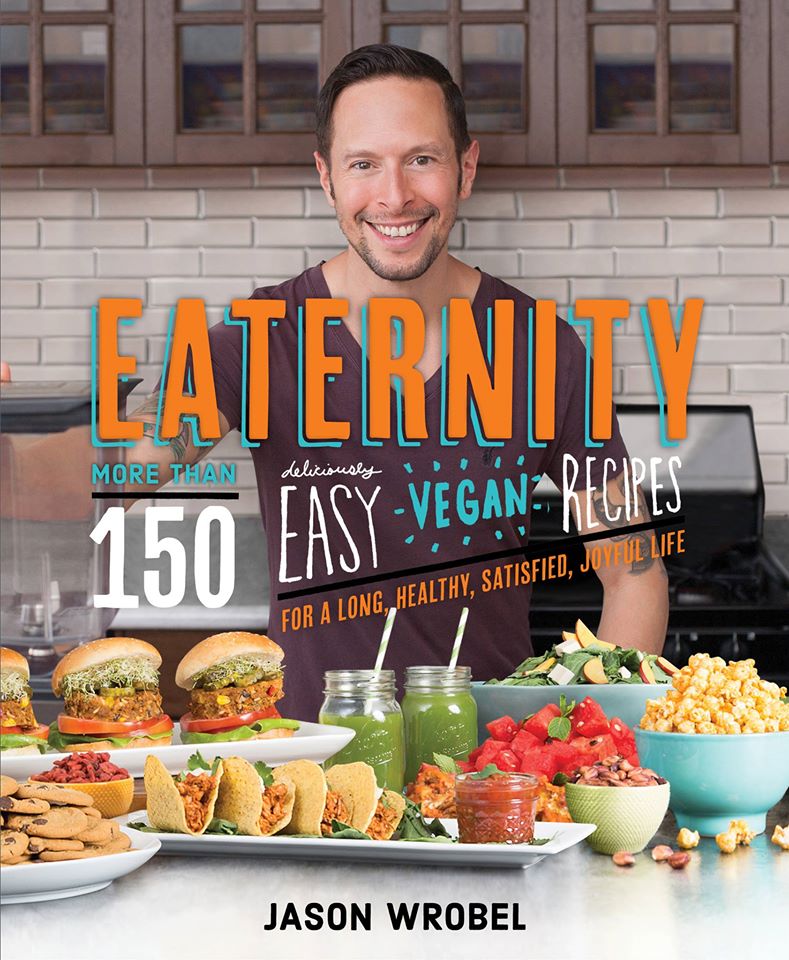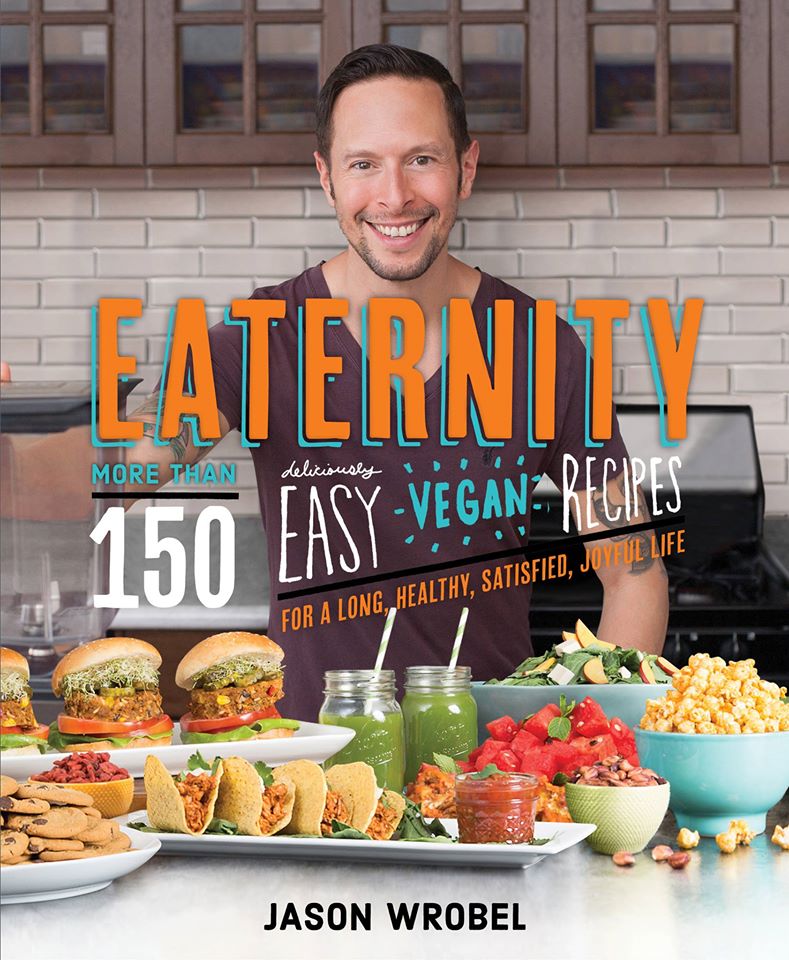 You can see him in action as the host of the a popular YouTube cooking channel- The J-Wro Show®. It's so great to see men in the plant-based food movement, especially when they are as fun and energetic as Jason. But during his talk he examined a darker, more serious part of his life– his fight with depression.
Related: Thoughts on Vegan Masculinity
Jason's talk opened on a somber note: after years of suffering from depression, he woke up one morning and decided to kill himself with his favorite chef's knife. Sounds poetic and tragic, but thankfully, he didn't go through it; instead he realized this was a huge red flag, and began seeking treatment for his depression.
How Jason used Foods to Heal Depression
Despite his healthy vegan diet– which is often purported to help alleviate symptoms of depression– he was still struggling because he admitted his ego was in the way of seeking help. But he made a good choice, and found a doctor in Los Angeles and was able to test for neurotransmitter function in his brain, and what the doctor found was totally alarming.
The tests showed that his body was just not producing the necessary serotonin, dopamine, and epinephrine, problems that are usually solved with pharmaceuticals. He decided to do some research and find natural ways to boost his neurotransmitters naturally.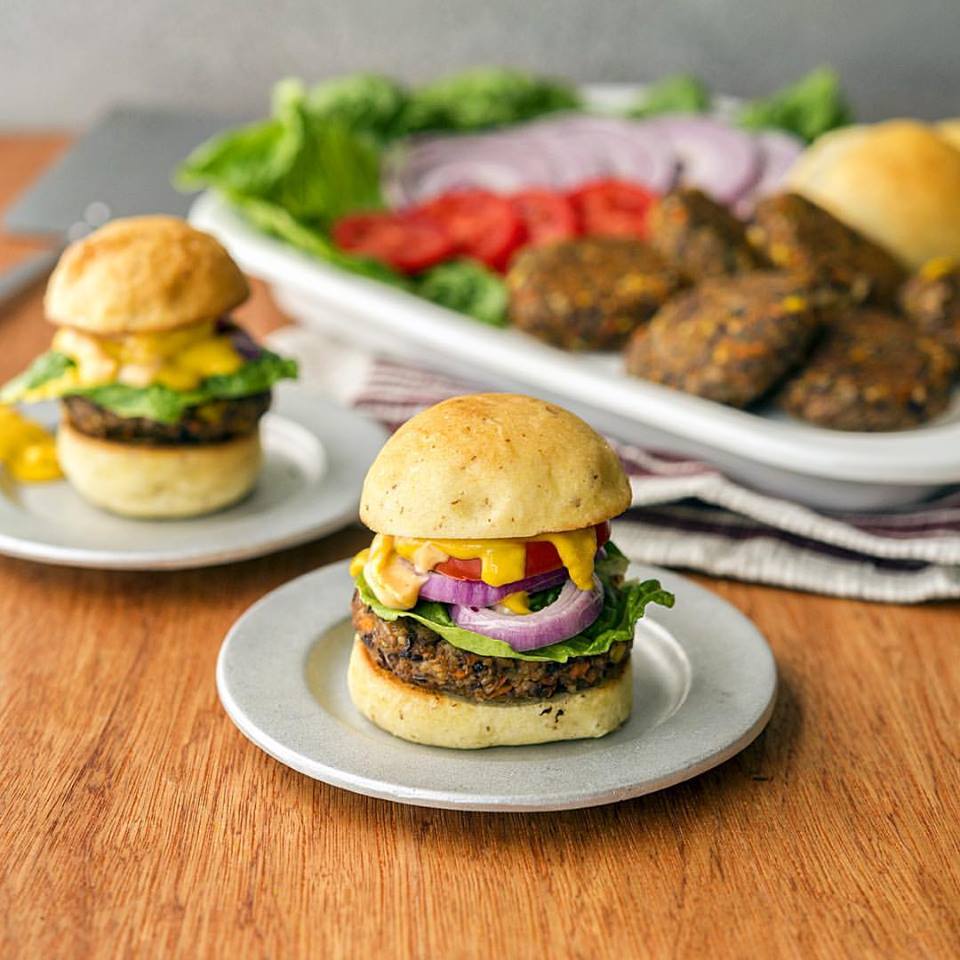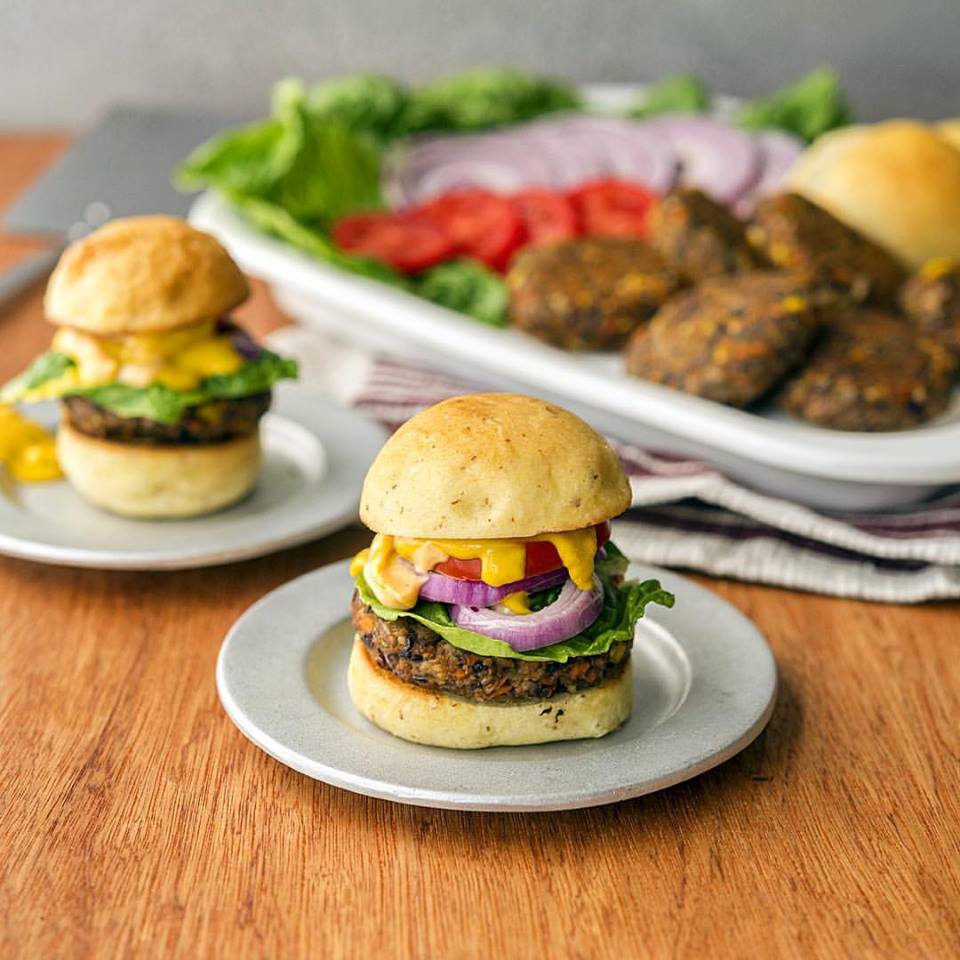 Turns out that everyday superfoods like almonds, bananas, and cherries can help boost  neurotransmitters and reduce or eliminate the need for pharmaceuticals. Those original tests also found he was low in omega-3 fatty acids, another important brain food. He made changes to his diet to include include healthy doses of vegan omega-3 fatty acids from flax, seaweeds, chia seeds, and spirulina and other marine phytoplanktons like chlorella.
Jason says that while he is no longer suffering from depression, he does continue to take many of these supplements to ensure his brain stays healthy and well.
Other Foods for Natural Healing
There are so many natural superfoods that we can include into our diets to supplement our diet with the nutrients we need for optimum health.
Sexual Health and Libido: Whether you need a little kick in your pants or just want to maintain your sexual energy, Jason recommends maca (one of my favorite supplements, and one of the only supplements I take daily) for both energy boosting, stress response, and libido-boosting. He also recommended Cistanche, a powerful Chinese herb to boost  libido for both men and women.
Brain health: Brazil nuts, with their high selenium content, are amazing for brain health, and in conjunction with all the other foods listed to boost neurotransmitters and omega fatty acids can really help our brains do all that hard work.
Hormone Replacement: If you're a lady going through menopause, you can avoid hormone replacement therapy with its terrible side effects and instead supplement naturally with fermented soy (like miso and tempeh), and flax, all of which contain natural plant estrogens to ease you through 'the change.'
Heart Health: While statins are the pharmaceutical option to manage heart disease, Jason notes that statins are found naturally in ALL plant foods, so eating plants will help your heart do its hard work, too.
Learn more about Jason Wrobel
You can learn more about Jason, his book, and follow his shenanigans in the LA vegan food scene, and meet his super cute kitties here:
Twitter
Instagram
YouTube
Facebook