Get a simple, nutritious kale and wheat berry salad recipe from Toronto chef Jameson Watermulder.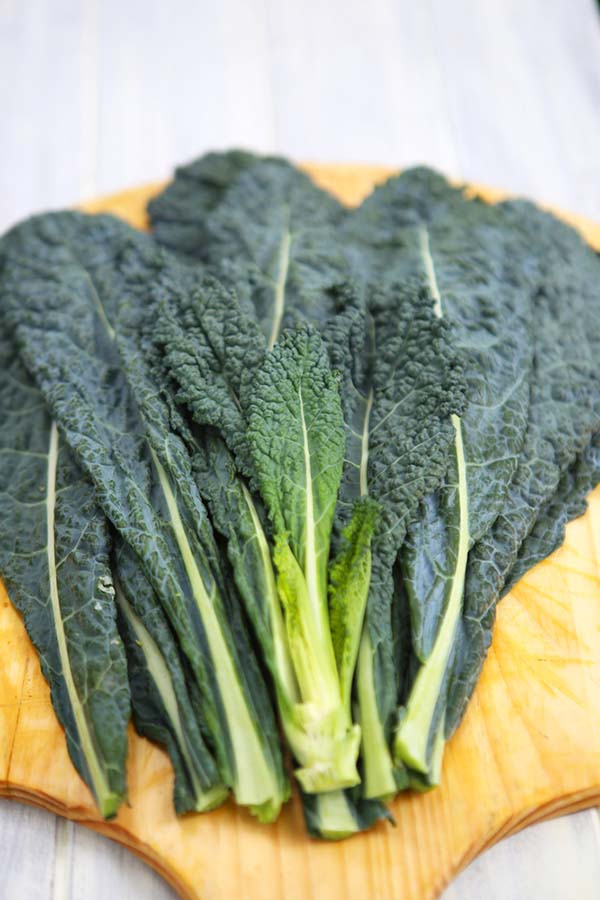 Chefs live hectic lives. From planning whole menus to food shopping, a chef's day is busy from the morning until late at night. While your favorite chef may spend hours thinking about and preparing your favorite meal, many of them have to eat while on the run, often forfeiting health and taste for convenience and ease.
Toronto-based chef Jameson Watermulder found himself preparing healthy foods at the restaurants he ran but often skipping meals or eating on the go himself, due to lack of time.
"I'm oftentimes just so busy. I grab a banana here and have a yogurt there. But I rarely have the time to sit down to eat a well thought-out, balanced meal," said Watermulder.
That's when the chef, who has worked at a number of restaurants in Toronto, decided to develop some quick recipes that he could make on the spot or in advance and enjoy. "I needed the recipes to include a healthy array of veggies and fruits but were quick to assemble and eat," explained Jameson Watermulder.
Watermulder was also adamant that the meals taste great. As a result, he was able to develop a number of recipes that are nutritious and delicious.
"By focusing on flavorful ingredients, I was able to create these recipes that are healthy, taste great and quick to make," said Watermulder. "It makes me happy and proud to serve them to my customers."
One of Watermulder's favourite recipes boasts bold flavors and vibrant colors and features the nutritional powerhouse leafy green kale.
"The most time consuming aspect of the recipe is cooking the wheat berries, but they only need to boil for 30 minutes, so it can be done in the morning and kept in the fridge until after work or done as you are prepping your protein," notes Toronto's Jameson Watermulder. "You can also substitute in any whole grain of your choice to change the flavor profile."
Chef Jameson Watermulder's Kale and Wheat Berry Salad
Yield: 2-3 servings
Ingredients
1 cup

dried wheat berries

1/2 cup diced

English cucumber

1/2 cup

fresh corn

1/3 cup

extra-virgin olive oil

1 tablespoon

lemon juice

1/2 teaspoon

salt

5 cups chopped

kale, about half of a small bunch

1/2 cup diced

red onion

1

red bell pepper diced

fresh

mint, for garnish
Method
Rinse wheat berries well. Combine with 8 cups water in a medium pot. Bring to a boil over high, then reduce heat to medium-high. Cook, covered, until wheat berries are tender, 30 to 35 min. Drain and rinse with cold water.
Whisk oil with vinegar and salt in a large bowl. Season with pepper. Stir in Wheat-berry mixture, kale, onion, corn and diced pepper. Garnish with fresh mint. Serve immediately.
The great thing about this recipe is that you can add extra protein like chickpeas, cubed baked tempeh, or nuts and seeds– or eat it just as is. If you leave the salad, wheat berries, and dressing separate it will keep for up to two days in the refrigerator.
This recipe post was generously sponsored by Reputation.ca. Kale image via Shutterstock.