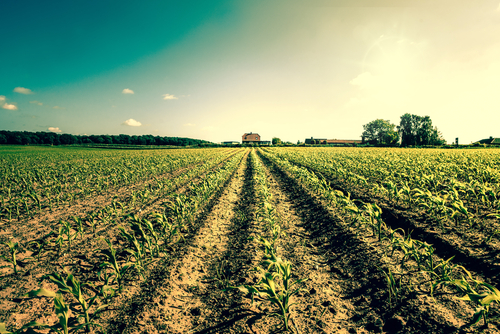 We know that our food supply chain is responsible for more greenhouse gas emissions than the transportation sector, and we talk a lot about how we as consumers can make smarter food choices to help reduce that impact. But if we want to make a huge dent in our food's environmental impact, we need to also make big changes at the industry level. The graphic below gets into ways that we can reduce our environmental impacts all along the food supply chain.
Derek Markham at our sister site Ecopreneurist originally shared this graphic from Marylhurst University's Online MBA in Sustainable Business program. Ecopreneurist explores ways that we can make business better for people and the planet without sacrificing success.
From converting farm and food industry waste to energy to finding more efficient transportation methods, we can reduce our foodprint at every step along the food supply chain.
You can click the graphic to view a full-sized version.

Farm image via Shutterstock