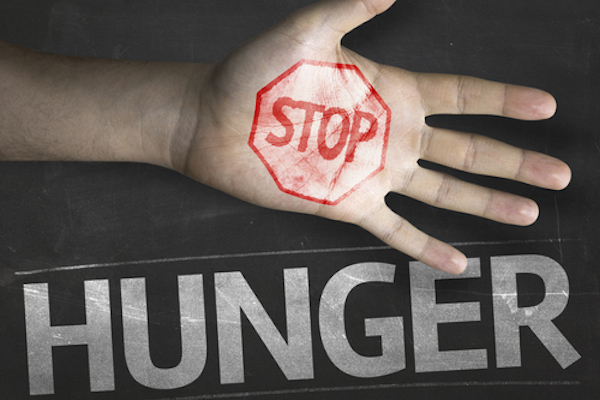 What if you had to choose between food and gas for your car? Between food and medical care? Between food and the roof over your head? What would you choose?
These are the questions Feeding America, a US-based hunger-relief non-profit, wants us to consider, because millions of Americans across the country have to make these choices every day. It has just released its annual study of hunger in America — Hunger in America 2014 — which profiles the people who turned to its large network of food banks and other partner agencies the prior year. Who are they? What do they do? What are the tough choices they have to make?
Hunger in America: How Many?
Here are a few key statistics derived from the study:
46.5 million hungry Americans — that's 1 in 7 people — turn to the Feeding America network for support. This includes 12 million children and 7 million seniors.
69% of households have to choose between food and utilities, 66% between food and medical care, and 57% between food and housing.
89% of households with children are food insecure as are 76% of households with seniors.
Staggering numbers for a country rich with natural resources and people who care about their communities. And these numbers are based solely on those people that have turned to a Feeding America food bank or other program for assistance, so the actual numbers are sure to be higher. Keep in mind also that as a country we waste 40% of the food we produce. Where's the sense in that?
Hunger in America: Who are They?
These hungry Americans don't fit into a mold. They span ages, come from a variety of backgrounds, and have diverse education levels. Here's what the study found:
They're racially diverse: 43% white, 26% black, 20% Latino, and 11% of other origins.
They hold jobs: 54% of households were employed in the past year.
They've served our country and continue to serve: 20% of households have a member who has served in the US military. 1 in 4 households with a current US military member uses the Feeding America network.
They're educated and trying to learn more: 41% have a member with a post-high school education and 1 in 10 adults is currently in school.
You Can Help… September is Hunger Action Month
Feeding America created Hunger Action Month to raise awareness of the problem of hunger in America and to get people involved. Here's how you can help:
In a land of plenty, it's sad to know there are people who don't have enough to eat. What do you think of these numbers? Do they surprise you? Will you make an effort to help during Hunger Action Month?
Image Credit: Stop Hunger Message via Shutterstock