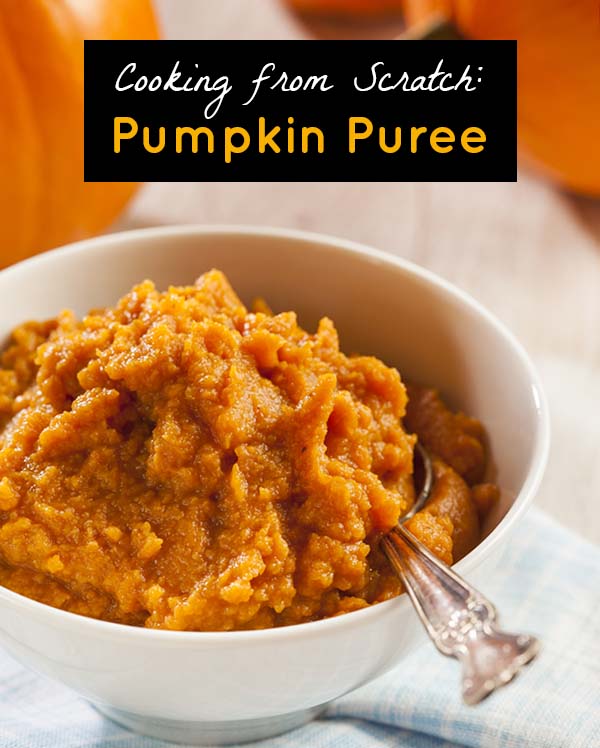 Are you making a recipe that calls for canned pumpkin? Learn how to make pumpkin puree from scratch. It's cheap, easy, and healthy!
Pumpkin is the quintessential fall flavor, and so many fall recipes call for pumpkin puree. Sure, you can buy pureed pumpkin in a can, but chances are you're dishing up some endocrine-disrupting BPA with your pumpkin bread.
Scott Meeks – aka Crunchy Scott – over at our sister site Crafting a Green World shared a video on how to make pumpkin puree from scratch. It's easy, healthy, and you can make a big batch now to freeze for all of your pumpkin cooking needs. You can get Scott's recipe for pumpkin puree at Crafting a Green World, or you can watch his video on how to make pumpkin puree right here.
Want to hear a fun fact about pumpkin puree? Most of the canned stuff isn't made with pie pumpkins like Scott uses. In fact, when you buy pumpkin puree, you're probably really getting a can of pureed butternut squash or some other, similar winter squash.
Not that there's anything wrong with that. In fact! If you can't find pie pumpkins at the store, you can use Scott's instructions for how to make pumpkin puree with any orange winter squash that will blend up smoothly. Acorn, butternut, or kabocha squash would all work well with his recipe.
Ooh! And if you need some ideas for how to use your homemade pumpkin puree, try one of these recipes:
Do you have a favorite pumpkin recipe for fall? That cocktail is at the top of my list right now, but I could see pumpkin french toast edging it out of the number one spot.
Image Credit: pumpkin photo via Shutterstock