Good tofu is all about proper preparation. Learn how to cook tofu!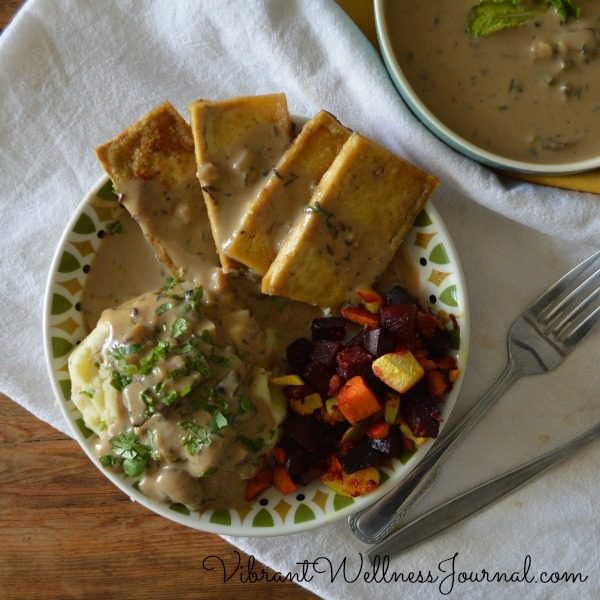 After decades as a vegetarian, I've learned a few things about cooking tofu. Tofu is delicious, versatile, and pretty easy to work with and I've got lots of recipes that highlight this awesome soy food.
But one of the most important things I've learned about tofu is that most folks don't know how to cook tofu properly (including restaurants!), which means that for most folks, their first experience with tofu is TERRIBLE. Whether it's undercooked, overcooked, not seasoned properly, or just not the right type of tofu, it can be a disappointing experience.
But when done well, tofu can be a cook's best friend. This wholesome soy food can be used on sandwiches, in salads, in soups, blended into desserts and smoothies, added into a stir-fry, or served on skewers. Its infinite versatility is part of its appeal, but perhaps part of the mystery, too?
In this post, we'll detail the very basics of tofu cooking with a plain tofu recipe from my new cookbook, Gettin' Saucy: 38 Recipes to Make your Meals Sassier and Saucier. The book focuses on sauces, but I also included a section on plant-based basics to inspire newbie chefs to experiment more with plant-based basics that form the basis of my plant-based kitchen.
How to Cook Tofu
Tofu Preparation Notes:
+ There are two main types of tofu. Silken tofu is found in aseptic (shelf-stable) boxes, and used in custards, puddings, and smoother things, like vegan quiche or frittatas. But this tofu is not what's often used for meals, so unless otherwise specified, always choose the tofu that is packed in water, and stored in the refrigerated section. Choose an extra- firm tofu for best results. My preferred brand is Wildwood: it's sprouted for improved digestibility, and is very dense and chewy, perfect for soaking up marinades and sauces.
+ If your tofu seems very watery, wrap in a clean dishtowel, place into a colander, and put heavy items on top to press out the excess water. Let rest that way for at least a half hour, then proceed with recipe. And if you want to take your relationship with tofu to the next level, you can invest in a tofu press for perfect tofu every time.
+ Depending the recipe, the tofu can be chopped into cubes, squares, slices or strips, as you can see in the pictures in this post!
Tofu Cooking Methods: 
How to Grill Tofu
Warm 2 Tablespoons olive oil or coconut oil over medium heat in a skillet, preferably cast iron. Add tofu and cook for about five minutes on each side, until evenly, lightly browned. If using cubes, toss a few times to cook evenly on all sides, adding another Tablespoon of oil if needed. I like to add a splash of soy sauce before removing from heat, but it's optional.
How to Bake Tofu:
Layer tofu evenly into a dish that has a lid. Cover with marinade of choice (get a bunch in my new book!), and dredge the tofu until all sides are covered. Let marinate at least one hour, but overnight is best. Bake at 350ºF for 15-20 minutes, flipping halfway.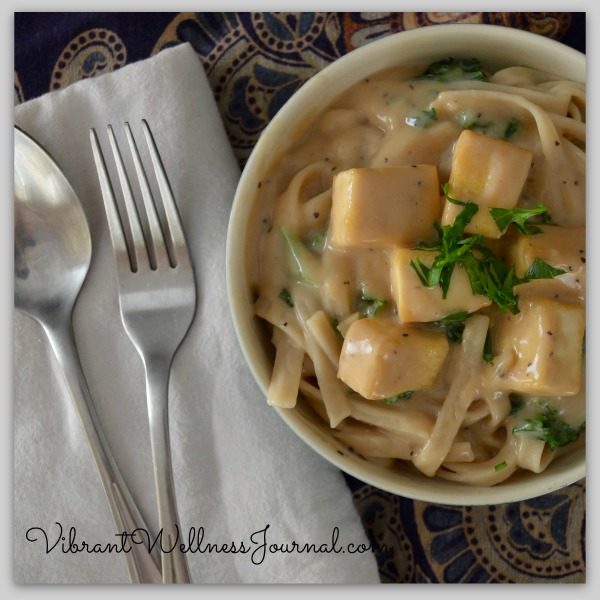 More Tofu Recipes: 
Sesame Tofu
Vegan Frittata (made with both silken and regular tofu)
Almond Glazed Tofu
Coconut Cilantro Soup
Noochy Tofu Sandwich
Vegan Tofu & Sausage Scramble 
Lemongrass Tofu
Bonus: how to make tofu from scratch