Honey by the People is a small-scale beekeeping operation in Hood River, Oregon. What began as an extension of my garden has grown into my passion project.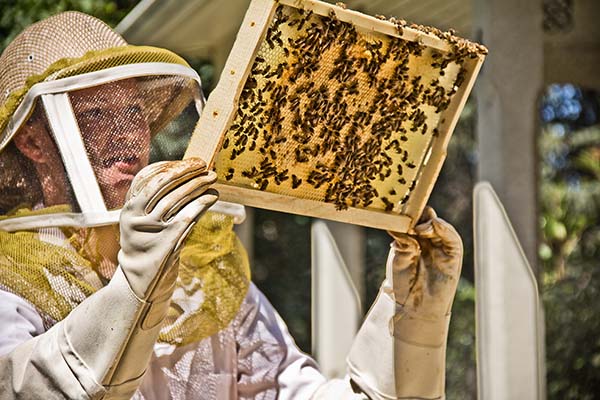 Four years have passed with a blink of an eye! It was then that I was fortunate enough to be a writer here at Eat Drink Better, sharing my visions in the garden with you all. Thank you for having me here again today. I couldn't be more thrilled to let you in on my current homestead happenings!
Related: Colony Collapse Disorder: It's a biodiversity thing.
The intricacies of growing a healthy garden have taught me far more than I could have ever imagined when I planted my first seeds years ago. Not only have I produce food from these gardens, I have also harvested an understanding of our environment, our food systems, localism, and the connections that bring all these things together. My "Aha!" moment was when I started paying attention to the honeybees.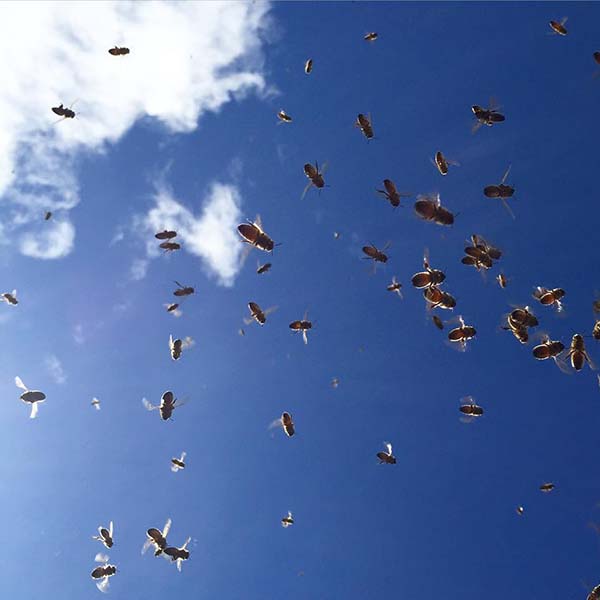 As some may have experienced, gardening can be a slippery slope hobby. First, it leads to your desire for more land to produce your own food. Then, you want to add chickens; not only for their eggs, but clearly for entertainment as well. And, perhaps the age old question a homesteader asks themselves… "Keeping bees is the next step, right?!" My response is an enthusiastic YES! Once beekeeping crossed my mind I knew it would be my new hobby.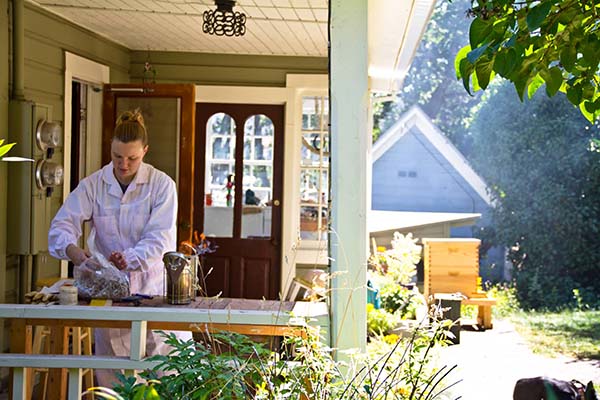 I had no plans to get stung with such immense passion for my bees. I was quickly fascinated by how they come and go with such purpose; work that benefits their colony. Honeybees make up 80 percent of all insect pollination. Without these incredible creatures working hard, more than a quarter of our fruit and vegetable yields would significantly decrease.
Related: Build a Native Bee Habitat from Scrap Wood
With my curiosity and education of honeybees in full bloom, I knew it was time to find a way to become a more proactive beekeeper within my community. That's why I have decided to start a small-scale beekeeping and honey business called Honey By The People.
Help Honey by the People Grow
I am currently working with one bee colony and would love to push forward and manage several more. Local organic farmers have agreed to host my future beehives in multiple locations throughout the Columbia Gorge. This method of beekeeping will help provide a variety of food sources for the bees and create honey that is unique in its color and flavor profiles depending on the location it came from.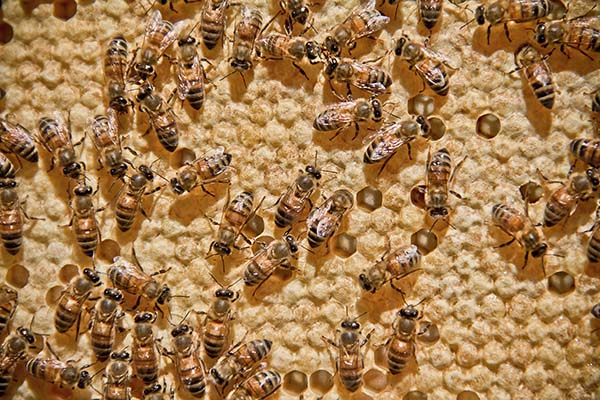 In order to scale my business I need to raise at least $6,000 for: equipment, bees, hive bodies, a honey extractor, jars and labels. My Honey By The People Kickstarter campaign launched today, and I hope that you'll check it out. I will have 30 days to reach my financial goals and kickstart my dreams of working with the bees, and I hope you all will join me during this exciting time.
I look forward to continuing to share my thoughts and experiences with the Eat Drink Better community. I truly appreciate you all taking the time to read this, for checking out my Kickstarter project, and sharing my campaign with your friends and family!