Treating chronic disease with diet rather than (or as a supplement to) medical interventions is catching on all over the world. More and more doctors are "prescribing" vegetables to their patients, and we're seeing a rise in patients reducing or eliminating their need for medications simply by changing their diets. Growing fresh produce has even been shown to help cancer survivors stay in remission.
What makes the Grow2Heal garden at Homestead Hospital really special is that it's open to more than just their patients. Instead, they focus on community outreach. Garden manager Thi Squire teaches workshops to kids from kindergarten all the way to 12th grade. Introducing kids to the benefits of healthy eating and growing food is a great way to help them develop a lifelong habit of eating well.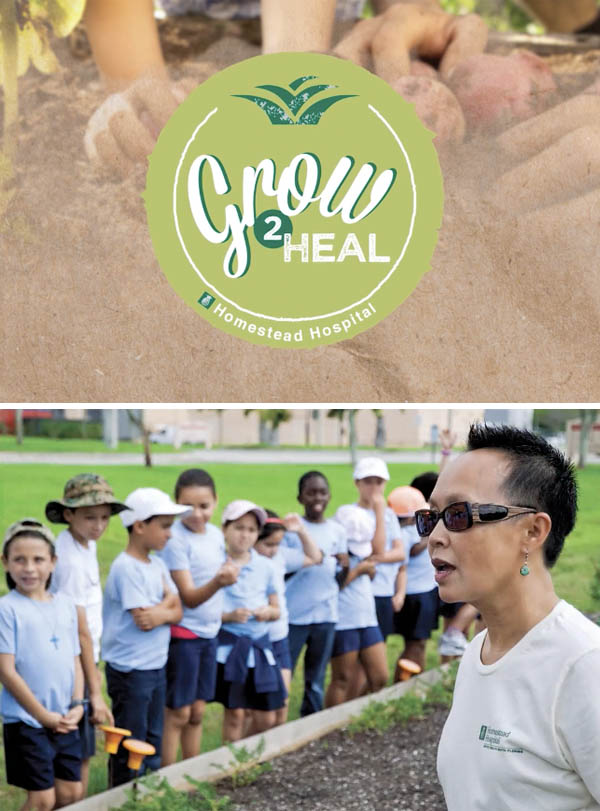 The hospital uses the produce from the garden to prepare meals for patients, staff, and for the Grow Your Lunch program, where they teach school kids about preparing healthy meals from fresh food.
You can learn more about the work that Squire is doing at Homestead Hospital in the video at the top of the page.
Related: 75 DIY Gardening Projects to Make Your Green Space AWESOME
Images via video above; h/t to Ellen Kanner