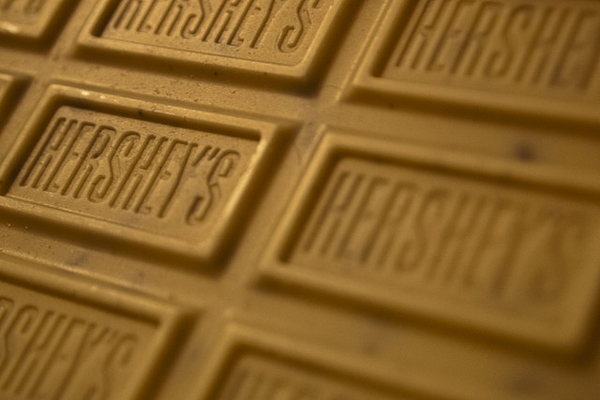 Conventional chocolate is often pretty wretched from an ethical standpoint. Like we've talked about before, chocolate production is often linked to child slavery. Thanks to public outcry, Hershey's is looking to change that, but does that mean that all Hershey's chocolate will be slavery-free?
A human rights campaign – Raise the Bar – pressured the chocolate giant to stop using forced labor and child labor, and the company is responding by addressing its supply chains in Mexico and in Africa. They've pledged to use only Rainforest Alliance certified chocolate in their Bliss Chocolates by the end of this year.
Hershey's also owns Dagoba, and they are already using Rainforest Alliance certified chocolate there. This is definitely a big step forward for human rights, but Dagoba and Bliss are just two small parts of Hershey's chocolate empire. The company has not announced any plans to address the supply chain for its other products. That means the classic Hershey Bar and Hershey's Kisses will still use questionably-produced chocolate along with all of Hershey's other products that are not Dagoba or Bliss.
Image Credit: Creative Commons photo by mhiguera