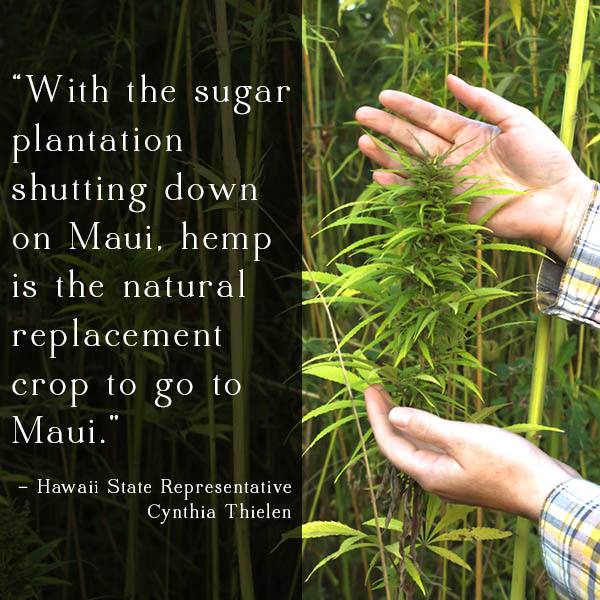 There are big changes afoot on the small Hawaiian island of Maui, where for over a century sugar has reigned supreme as the agricultural backbone of the island. While thousands of other great products are grown on Maui due to the high elevation of Haleakala and the hot, dry slopes of Lahaina, the central valley of the appropriately named Valley Isle is iconic green with swaying stalks of sugarcane. But this era is coming to an end as local sugar production company, HC&S announced closure in early January, 2016. Could growing hemp on Maui be the future of this island's economy?
The Pros and Cons of Sugar Production on Maui
As a former Maui resident, I know that sugar is both loved and hated on the island. While it does support hundreds of jobs, it also uses a huge amount of water that has been diverted from local streams, agitating Hawaiians that have farmed and lived the land since before the sugar arrived. HC&S also uses a problematic 'cane burn' after the harvest.
After the good part of the sugar stalk is collected, the remaining green waste is burned in huge bonfires that fill the night sky and cover the main town of Kahului (and beyond) with 'Hawaiian snow': black, fluffy ash that lands in your hair and on the sidewalks and causes lung problems for many of the residents.
The sugar is also grown with chemical inputs and covers the entire central flats of the island with gorgeously green mono-cropped fields.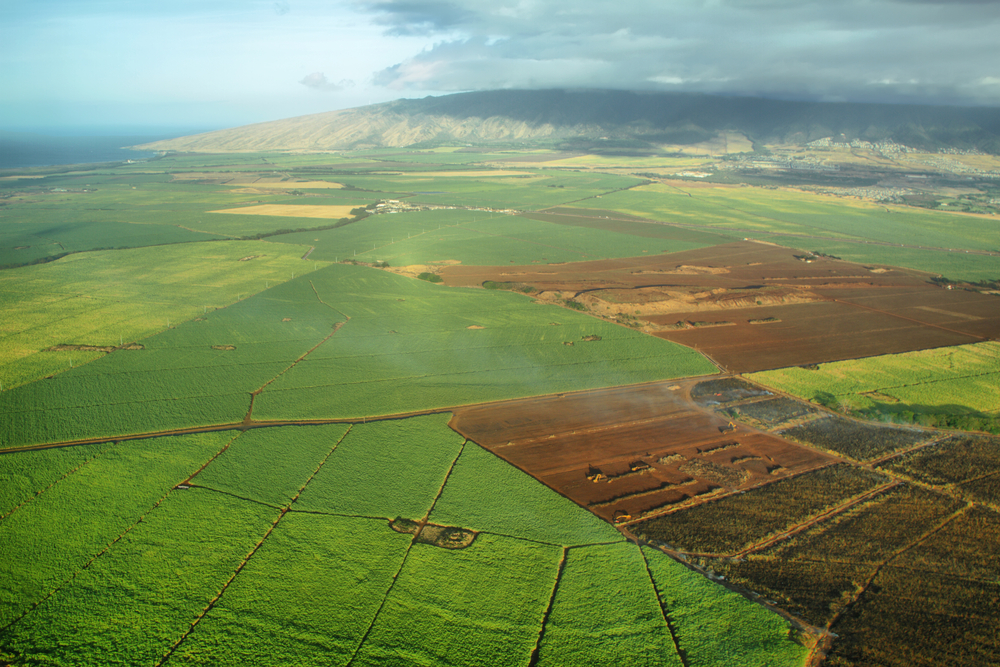 On January 6, HC&S and landowner Alexander & Baldwin announced that they would cease sugar production, transitioning their 36,000 acres into a 'diversified agribusiness model.' The closure means that 650 Hawaiian employees will lose their jobs, which is a big percentage of the island's workforce. That makes this closure a big deal for families and farmers around the island.
A Case for Growing Hemp on Maui
Since the announcement, there has been a huge push to swap out the sugar cane with industrial hemp on Maui. Recent studies from the University of Hawaii have shown that hemp would thrive in the climate and soils of Maui and that just one acre of land could produce up to 30 tons of hemp stock each year.
Hawaii State Representative Cynthia Thielen, one of the most vocal proponents of the hemp plans, is quoted as saying, "It's an amazing crop for Hawaii. With the sugar plantation shutting down on Maui, hemp is the natural replacement crop to go to Maui."
Hemp is naturally a weed, and uses low amounts of chemical and water inputs. While it's related to marijuana, hemp contains almost zero THC, the active component in pot. That means you can't smoke hemp and get high. What hemp does offer is a sustainable crop that can be used for food, fuel, fiber, livestock feed and building material.
Related: Hemp Legalization in Colorado
On January 26, Rep. Kaniela Ing (Kihei, Wailea, Makena, Maui) and Rep. Thielen (Kailua, Kaneohe Bay, Oahu) introduced a bill to expand industrial hemp research, growth, cultivation and marketing activities in Hawaii.
Local progressive online news outlet Civil Beat reports that the Agricultural Act of 2014 permitted research and development of hemp products at the University of Hawaii's College of Tropical Agricultural and Human Resources in Waimanalo, Oahu. The results were very positive. Quoted in Civil Beat, "the report to the 2016 Legislature was issued last month and validates the ideas being promoted by Thielen and others, saying in part, 'the future is promising for this crop in our islands.'"
Civil Beat also reports that State Department of Agriculture Chair Scott Enright was on board with transferring the hemp growing license from the Waimanalo project to HC&S, since the state is allowed to have only one location of hemp research and testing.
Enright says that he can see hemp on Maui as part of a larger opportunity to diversify agriculture in Hawaii, although it does face some opposition.
Get Heard
Supporters of the legislation and the movement to grow hemp on Maui say that hemp would give the island an opportunity to become a food and energy self-sufficient while preserving productive agricultural lands. It would also establish new economic engines for Maui and the State of Hawaii. If you think hemp is a good choice for Maui, you can read more about it and sign the Change.org petition here.
Maui sugar photo and hemp photo from Shutterstock