Are you daydreaming about your healthy New Year's resolutions to work out more often, eat better, or lose weight?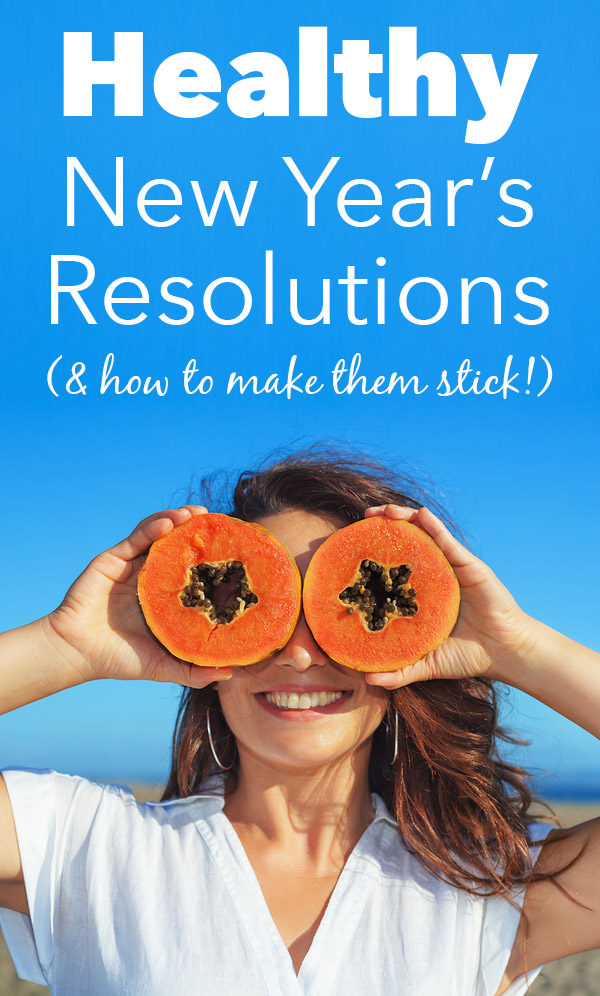 If so, you're not alone. About 50% of the population makes resolutions, and healthy New Year's resolutions like weight loss, exercise, stopping smoking, better money management and debt reduction are some of the most common ones. We can't help with your smoking habit or your finances, but we can help with your health! But first, some strategy for making resolutions that stick.
Why do New Year's Resolutions Fail?
Incremental changes and smaller, short-term goals are likely going to stick around longer, and give you a chance to adjust to these new resolutions. Most big New Year's resolutions don't last much longer than February. But does this mean we're doing something wrong? Choosing the wrong resolutions?
Harvard social psychologist and professor Amy Cuddy explains that while it might seem counterintuitive, grandiose resolutions set us up for failure, and failure is not a good motivator. She explains that most resolutions fail because we're "really bad at setting reasonable goals" and that we tend to frame our resolutions in absolutes. She says on Huffington Post,"People are making absolute statements about what they're going to do, and that's setting them up for failure immediately [because] they're not always going to go to the gym three times a week."
Echoing that, Psychology Today looks at why resolutions fail, and find the same conclusion. "Professor Peter Herman and his colleagues have identified what they call the 'false hope syndrome,' which means their resolution is significantly unrealistic and out of alignment with their internal view of themselves."
Creating Healthy New Year's Resolutions that Stick
So rather than setting 'absolute' or unrealistic goals, our Editor and I have created this list of healthy habits that you can adopt one month at a time so that at the end of the month you'll have a new habit, and by the end of the year you will have made significant health improvements and will feel accomplished– ready for a new year of new healthy habits!
1. Eat more Lentils and Beans
We celebrated the Year of Pulses in 2016, but there is no need to turn our backs on these humble, healing foods. Pulses (beans, chickpeas, peas, and lentils). Whether you're a newbie chef or seasoned gourmet, lentils are an easy, quick, and affordable way to get dinner on the table. Red lentils especially are quick cooking, and all lentils can be mixed with a range of flavors for all types of meals. These are the perfect food to include into your diet in January, when hearty soups and stews are in order to stave of the winter chills.
As I wrote last year on Care2, lentils are an easy way to increase your intake of healthy plant-based proteins– about 18 grams per serving. Additionally, "lentils are an excellent source of minerals like folate, molybdenum, copper, iron, manganese, B vitamins and zinc. Lentils are also loaded with fiber [and 1 cup] contains about 16 grams of fiber, more than half the daily requirements for women."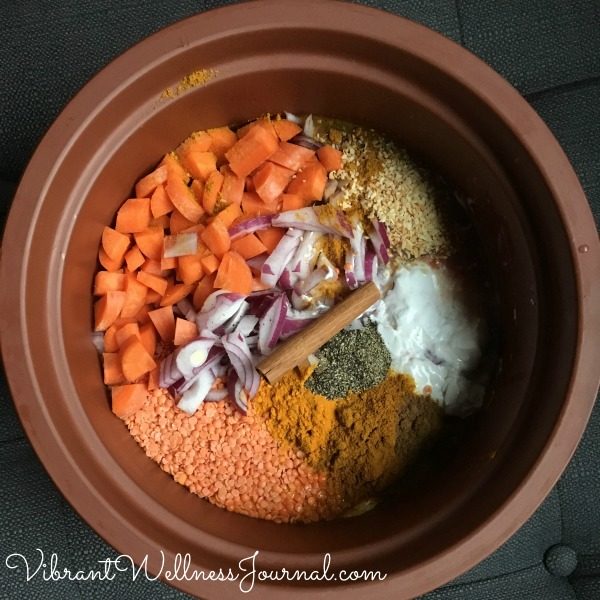 2. Stop Worrying and Embrace Healthy Fats
While Winter is still upon us, you can begin adding a bit more healthy fats into your diet! But WAIT! Don't many people make resolutions to lose weight? The good news is that healthy fats can absolutely be a part of a healthy diet. Clever marketing campaigns and bad 'science' has told us for decades that fat makes us fat, but this is actually not true. Processed oils, refined flours, sugar, and fake foods are increasingly linked to obesity, diabetes, and other health issues.
But healthy fats like avocado, coconut oil, nuts, seeds and unprocessed oils like olive oil can be quite good for us, and some studies show that higher fat can actually help with weight loss. Fats are also what makes foods taste better and help us feel sated, and can help with healthy skin and hair.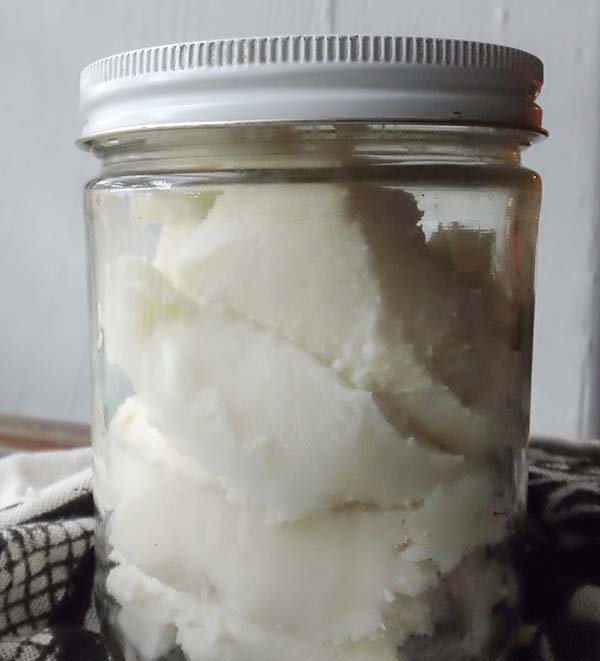 3. Eat more Green Things
Seriously, I don't care what green things you choose to eat, but eat more of them. Try adding greens to your smoothie, eating more salads, trying a new green like chard or dandelion greens, drinking green juice, or just adding in some spinach or kale to your sandwiches, wraps, or pasta.
Leafy greens are some of the healthiest things you can eat, offering an array of important minerals like iron and calcium, along with vitamins, healthy fiber, and tons of flavor. They are infinitely versatile and offer so many options. You could experiment with trying a new green each week, or working your way through the produce aisle with a friend and trying new green foods together to make it more fun!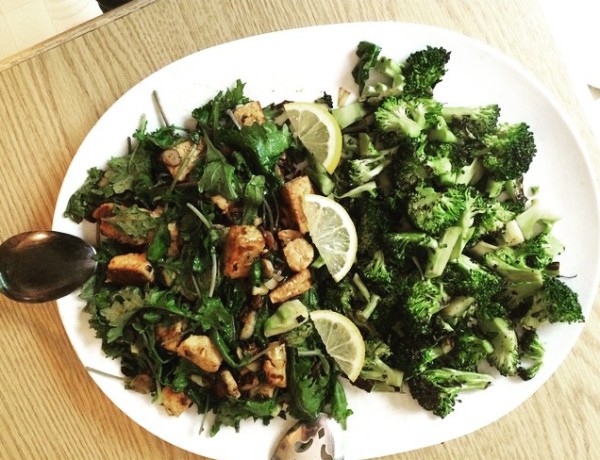 4. Eat more often with Friends and Family
Sharing meals with humans you love can be a great way to slow down your eating, be more mindful about food, and generally bring joy to your life.
Eating meals together is especially important for children. The Atlantic covers the many benefits of shared mealtimes for both children and adults: children do better in school, eat healthier, have less trouble with drugs and alcohol, and report better relationships. And for adults, this is still important as eating with others can help reduce stress levels. And stress levels can definitely affect how we absorb and digest our foods, so it's an important consideration!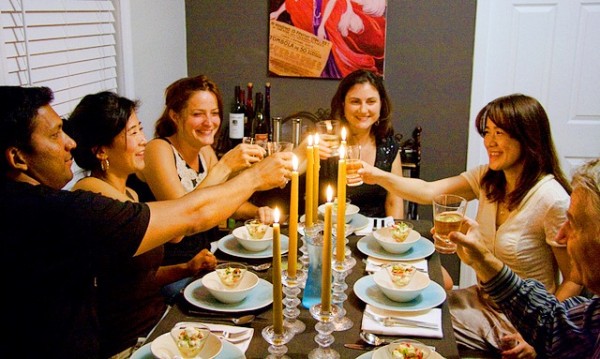 5. Become a smarter shopper
The only way to really improve your health is to be fully engaged in it: knowing what foods feel good (and which do not), knowing what ingredients align with your values, and knowing the truth behind labeling. We've written extensively about this because we're so passionate about educating people about food labels, GMO ingredients, meat fraud, toxic ingredients (and ones that just sound scary) and the marketing campaigns that keep us hooked on healthy foods.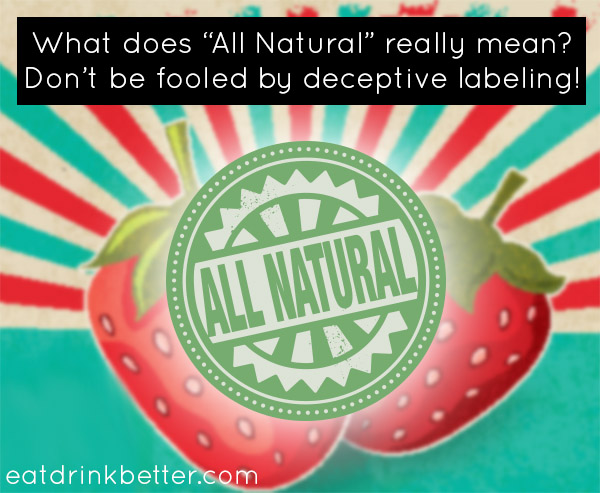 6. Eat more Fermented Foods
Fermented foods– like vegan yogurt, kim chi, sauerkraut, kombucha, kefir, sourdough and miso are so amazingly delicious and healthful. Adding fermented foods into your diet means you're bringing in healthy digestive enzymes, an abundance of probiotics, and an array of easier-to-digest foods full of nutrition.
Click the links above for our favorite fermented food recipes, and click on over here to learn more about why a high-fiber diet rich in probiotic foods are the keys to healthier digestion and improved overall wellness.