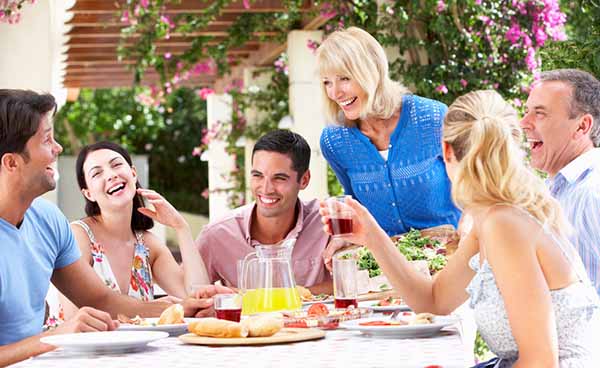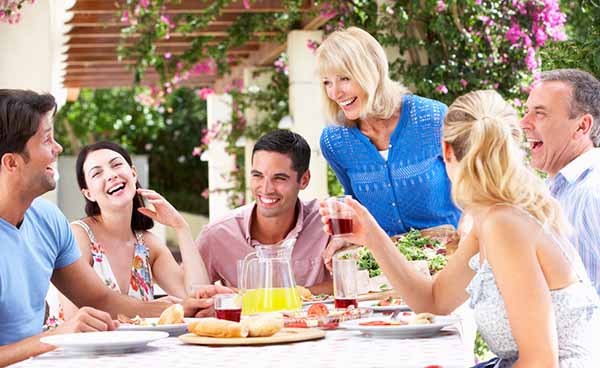 We tend to mimic our friends' behaviors. What if yours were a model for healthy living? Let's make some healthy new year's resolutions!
Friendship is a beautiful thing. We inherently seek out like-minded individuals who appreciate our unique perspectives and embrace similar ideals. As the relationship develops, friends make sacrifices to ensure each other's happiness and often go to great lengths to help in times of need. Eventually, our individual well-being becomes inextricably linked to that of our friends as we share the emotional ebb and flow of life. At it best, friendship fosters spiritual and emotional growth by encouraging us to become more compassionate for the well-being of others.
Understandably, friendship also influences our health and wellness by shaping our food choices, consumption, and exercise behavior. More specifically, it has been found that if our friends like to watch a lot of TV, eat M&Ms, or frequent all-you-can-eat buffets, we may soon find ourselves mirroring these habits to the detriment of our health. But, before we rush out to find a new friends who prefer reading, are allergic to chocolate and detest Golden Corral, let's try to reframe this information and use it to shape a New Year's resolution that will help improve the lives of the ones we love most.
Let's resolve to set a positive example for our friends and loved ones by demonstrating all the healthy habits we have spent the past year developing. If there are still a few loose ends to tie up in our 'clean' routine, lets resolve to keep ourselves accountable by developing a health and wellness plan and sharing it with our closest friends. If this year simply wasn't the year for our healthy living revolution, let's resolve to build a peer network that supports the development of positive lifestyle habits and motivates our mutual success.
This New Year we have the unique opportunity to improve the lives of others by simply demonstrating what we already do on a daily basis. Let's make next year one to remember by resolving to be a better influence and help the ones we love most embrace the healthy lifestyle habits that can forever change their lives!
Do you have a healthy new year's resolution? Tell us about it in the comments!
Image Credit: Healthy Meal photo via Shutterstock