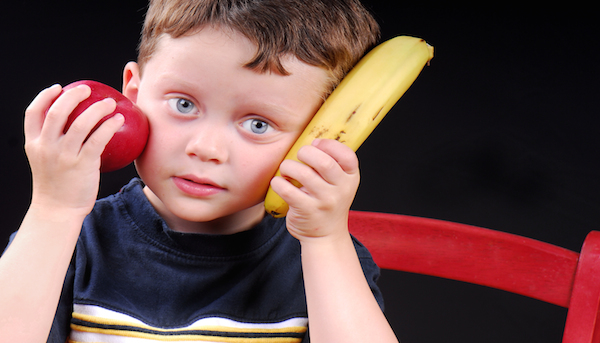 Sending your children off to a daycare with some healthy food may not be as simple as it sounds if your child's daycare participates in the federal Child and Adult Food Care Program (CACFP). The program is making it difficult for parents to pack healthy lunches for kids because it hinders funding for the program, which daycare programs rely on.
According to Civil Eats, CACFP provides an important function for disadvantaged families, but "the USDA's standards don't necessarily require real, whole foods to be offered." And that means what you consider to be healthy lunches for kids might not meet the criteria for the daycares. "Faced with a relatively low reimbursement rate and seeking assurance that a given food meets federal requirements, both schools and daycare facilities have an incentive to choose packaged foods bearing a 'CN label' (verifying that the food may be served in federal child nutrition programs) over fresh, whole foods that require potentially expensive kitchen labor and adequate facilities to prepare," Civil Eats noted.
And that's a big problem, one that Kellie Morrill, former director of a 100-child daycare center in Seattle, told Civil Eats is "the flaw in the program." According to Morrill, "They give you money to buy food, but it's in your best interest to buy the cheapest stuff you can find with a CACFP-approved label. I often would go to Costco and buy generic brands with the label, just to make my money last.
Daycares are using CACFP to serve up unhealthy snacks like Rice Krispies Treats, Pop Tarts and cookies—foods many parents refuse to feed their children at home. But under the CACFP, schools are requiring parents who want to provide homemade healthy lunches for kids to obtain a doctor's note citing allergies or disabilities requiring the "special" foods from home.
"Why would a daycare center make it difficult for parent to opt out of CACFP meals?" asks Civil Eats. "It's all about the bottom line. If too many children bring food from home, a daycare operator will be hard pressed to keep the CACFP meal program afloat for the remaining families who want to participate." So in other words, too many kid's bringing brown rice and broccoli from home could prevent a disadvantaged child from having a meal at all.
And in some cases, state licensing rules may require that daycares verifies lunches made at a child's home meat USDA requirements. "Unless daycare centers prohibit food from home, under these licensing rules they're required to evaluate a child's home-packed lunches on a daily basis and supplement those lunches with any missing food categories," Civil Eats noted. "That practice, which can be burdensome, has also been the subject of several headline-grabbing (and often inaccurately reported) news stories about 'federal agents' peering into kid's lunch boxes, stories that have been seized upon by right wing pundits as examples of 'nanny state' overreach."
Daycare operators are also weary of packed lunches because they can be troublesome for young children who don't understand why some of their peers may be eating different foods, a problem that Civil Eats says "mirrors the national gap between the nation's wealthiest and poorest eaters, a gap that has doubled in recent years."
Kid with fruit photo via Shutterstock